ASTMH Annual Meeting 2023
blog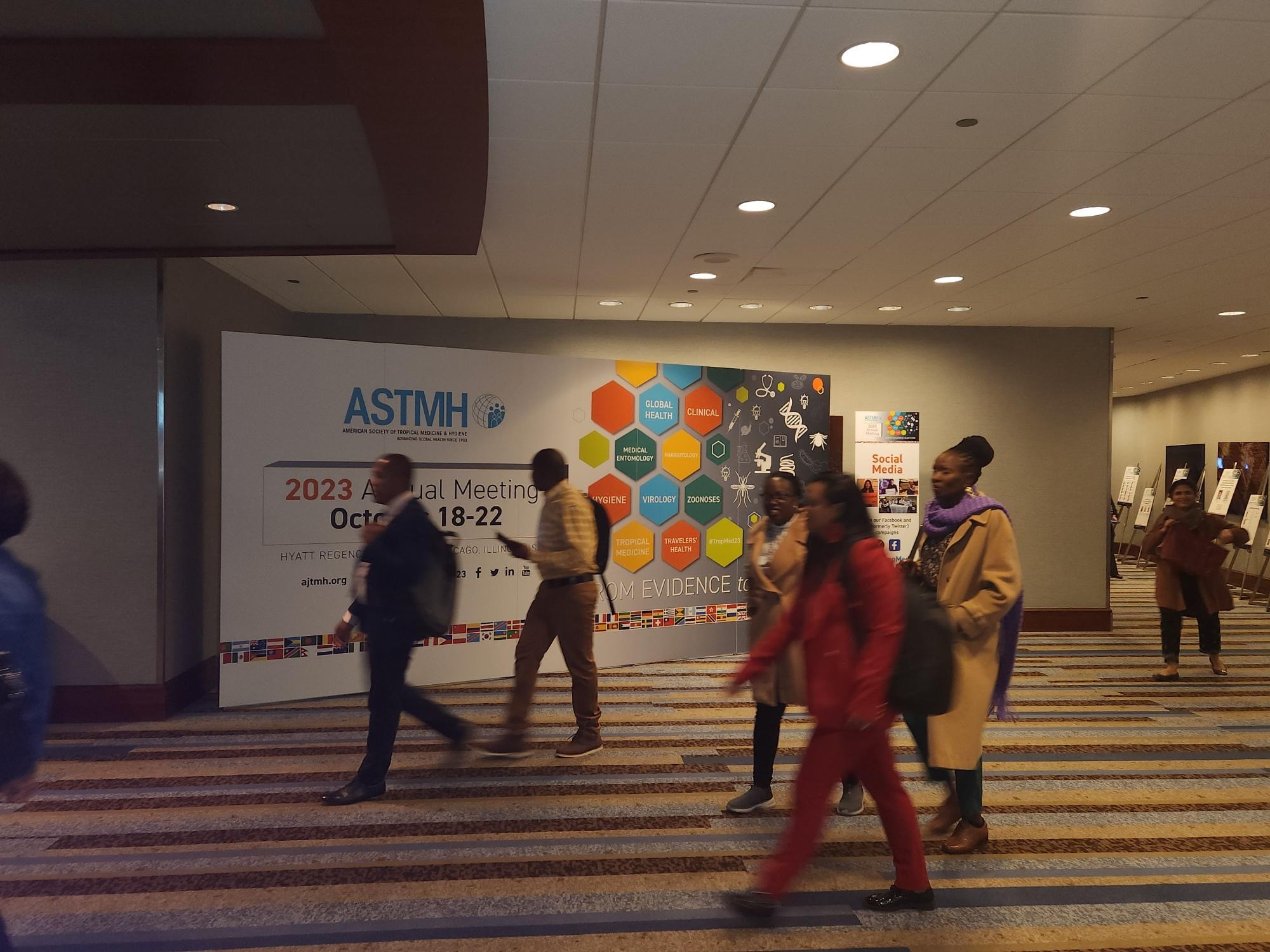 Today begins what still feels like a special moment: an in-person ASTMH Annual Meeting — aka #TropMed23. This is just the second one since the start of the COVID-19 pandemic. Those unable to attend the gathering onsite in Chicago can register for a curated selection of livestream sessions and access to the ePoster Hall Gallery. The livestream package includes a wide variety of research presentations and all of the plenary sessions.
This year's meeting is packed with compelling content, thanks to the work of ASTMH's Scientific Program team, including the Chair, Christine Petersen, DVM, PhD, FASTMH, director of the Center for Emerging Infectious Diseases at the University of Iowa, and Associate Program Chair, Stephen Popper, ScD, a visiting scholar in the Division of Infectious Diseases and Vaccinology at the School of Public Health at the University of California, Berkeley.
Below, Dr. Petersen guides us through just a few of the many highlights from this four-day fall fest of fascinating science. (Check out the desktop app and download the phone app to follow the links below and explore other content to build you own personal schedule.)
Opening Act:
Ambassador John Nkengasong, PhD:
We launch #TropMed23 Wednesday with a keynote address at our opening plenary from one of the most influential figures in contemporary tropical medicine. Dr. Nkengasong was the first director of the Africa Centres for Disease Control and Prevention (Africa CDC), where he guided the continent's COVID-19 response. He now leads the new U.S. Bureau of Global Heath Security and Diplomacy where he is Global AIDS Coordinator and Special Representative for Health Diplomacy with the President's Emergency Plan for AIDS Relief (PEPFAR).
Thursday Thoughts:
Leishmaniasis Seeks a Foothold in the United States: A small yet increasing number of locally acquired infections with cutaneous leishmaniasis have been documented in the American Southwest in recent years. A symposium will provide the latest insights into the current state of cutaneous leishmaniasis transmission within the U.S. — and climate-driven possibilities for expansion — and in parallel seeking a better understanding of the risks of visceral leishmaniasis spread via our "best friends" and reservoir, dogs.
Concerns of Malaria Return to U.S: Locally acquired malaria infections were reported this year in Florida, Texas and Maryland — and another just two weeks ago in Arkansas. The CDC malaria branch chief leads a panel to explore potential reasons for these remarkable cases of locally acquired malaria seen in the U.S. after decades/
Science Under Assault: An expert panel that features Peter Hotez, MD, PhD, dean of the National School of Tropical Medicine at Baylor College of Medicine, and Peter Daszak, PhD, President of EcoHealth Alliance, will discuss how the pandemic saw many question the value of science — and go even further to use social media to aim intense criticism and violent rhetoric at prominent experts, including Dr. Hotez and Dr. Daszak. They will consider how to find a way back to respectful discourse.
Friday Features:
Brain-Eating Amoeba: A symposium will discuss advances in treatment for deadly water-borne parasites known as free-living amoebae that can attack and destroy brain tissue. It will include a presentation from a physician whose urgent efforts to save a dying patient led to an unusual — and fortuitous — discovery.
Piloting World's First Malaria Vaccine to Liftoff: A symposium will offer wealth of data, novel insights and lessons learned from the Malaria Vaccine Implementation Programme, which introduced the world's first malaria vaccine, known as RTS,S, via a pilot implementation effort in Ghana, Kenya and Malawi.
Democratizing and Decolonizing Global Health: The ASTMH Committee on Global Health hosts a symposium to examine ongoing work to create a more balanced relationship in which scientists, research institutions and communities in low and middle-income countries have an equal role in all aspects of global health research.
Saturday Sampler:
Test-Driving New Tools for Detecting Bad Drugs: A symposium probes the many challenges emanating from the fact that 1 in 10 drugs sold in low- and middle-income countries — from antibiotics to chemotherapy drugs — fail to meet quality standards. Symposium organizers also have a booth in the Exhibit Hall where you can test new gadgets to be used in field settings to detect poor-quality medicines.
Fighting Dengue Surge with a Burst of Innovation: With the rapid rise of dengue infections in Latin America and new reports of locally acquired cases in Florida, a timely symposium will discuss the current state of dengue globally and explore the latest evidence from efforts to develop new vaccines, treatments and mosquito control strategies.
Sunday Sign-Off:
A Tribute to President and Mrs. Carter: Experts from across the world of tropical medicine will discuss the Carters' legacy of waging peace, fighting disease and building hope through decades of advocacy, diplomacy and supporting effective interventions on the ground.
Preparing for the Next Zika Outbreak: Researchers will present new insights from an effort to harmonize data generated by studies of Zika infections during pregnancy that will be crucial for combatting the most devastating consequence of the disease: microcephaly and other developmental abnormalities in fetuses. Related: Scientists report successfully testing a "controlled human infection model" for Zika that could accelerate vaccine development.