ASTMH Annual Meeting 2023
blog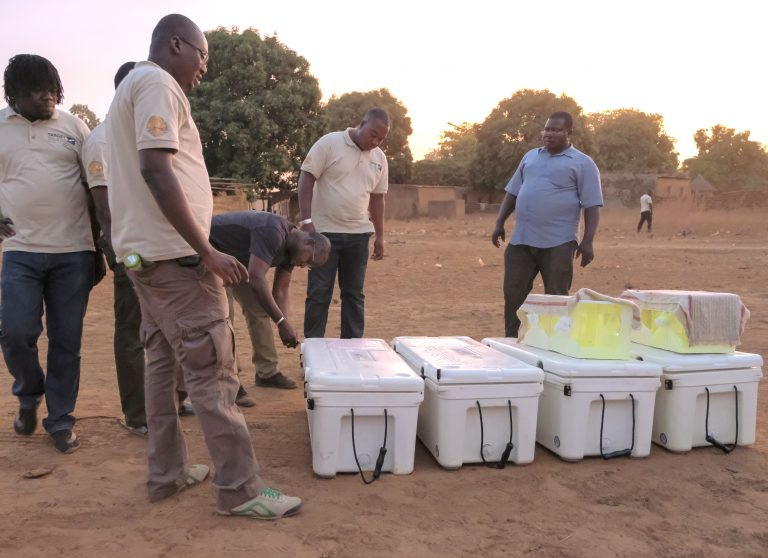 Photo: Credit: Target Malaria
10.31.22
The considerable scientific challenge of using genetically modified mosquitoes to combat malaria in Africa is rivaled by the complexities of securing consent from local communities, with the difficulties compounded by the dominance of voices from the global north.
These tensions were a focus of discussions Monday at a TropMed22 symposium exploring progress toward what are called "gene drive" mosquitoes. The term is used to describe an effort to develop genetically modified mosquitoes that can be released into local populations of malaria-carrying mosquitoes and, via breeding, efficiently pass along a gene that either blocks reproduction or prevents the insect from transmitting the malaria parasite.
The session included evidence from studies in large cages in which female "gene drive mosquitoes" engineered to prevent reproduction caused a population of wild mosquitoes to "collapse" in less than a year. But there were times during the symposium when the cutting-edge science behind altering the genomes of an entire population of wild mosquitoes seemed far clearer than the murky pathway toward gaining acceptance of this approach from Africa's malaria-endemic communities.
"Unlike using bed nets or medicines (to fight malaria), with gene drive mosquitoes there is no option for individuals to opt-out once the mosquitoes have been released," said Naima Sykes, Stakeholder Engagement Manager for Target Malaria, a non-profit research consortium developing genetically modified mosquitoes to reduce malaria transmission.
Sykes said that while there is strong consensus that there must be community consent before any release of transgenic mosquitoes, there is no roadmap for what constitutes an "acceptable and legitimate" process for securing that support.
She said Target Malaria is keenly aware of the need for a consultation process that "places community voices at the center of decision making." She said that process also must include a concerted effort to engage and respect "dissenting voices." But she said that even when Target Malaria makes extensive efforts to consult with local communities, it still faces criticism that "community support and ethical review" is not enough to justify releasing genetically modified mosquitoes.
Abdoulaye Diabaté, PhD, head of Medical Entomology and Parasitology at Burkina Faso's Research Institute in Health Sciences, discussed the comprehensive engagement process that surrounded the small-scale release in 2019 in Burkina Faso of several thousand genetically modified — but sterile—male mosquitoes. The experiments were just a test to see what happened to the mosquitos when they were released in a natural environment versus cage testing. The fact that they were sterile prevented them from actually spreading their genetically modified traits into the local mosquito population.
But even for that effort, Diabaté said, there was a lengthy process to consult with traditional and religious authorities, political bodies (from the national parliament to village councils), and members of civil society groups and the news media.
"The actual release took only about 30 minutes, but it took seven years to get ready for this 30 minutes," he said.
Emma Orefuwa, MsC, MPH, co-founder of the Pan-African Mosquito Control Association (PAMCA), said an unfortunate feature of the effort to use genetically modified mosquitoes to control malaria in Africa is that "a lot of the gene drive discourse is led by the Global North."
"African scientists want their own space for developing innovations and controlling the agenda when it comes to vector-borne diseases," she said.
She also warned that even when African researchers are involved in the work, a familiar disconnect between scientists and policy makers has given the "anti-GMO lobby a far strong voice."
Orefuwa noted that scientists and policy makers "think differently" about problems and emphasize different priorities. She said that scientists are more about "advancing knowledge" with data and reproducible findings. Meanwhile, policy makers often emphasize the importance of popular support and can be more easily influenced by "single stories" than by comprehensive scientific evidence.
Orefwa said the failure to engage policy makers regarding gene drive mosquitoes almost resulted in the loss of "this potentially transformative technology." She pointed to an effort in 2018 that came close to securing a moratorium on field releases of genetically modified mosquitoes as part of the international Convention on Biological Diversity (CBD).