ASTMH Annual Meeting 2023
blog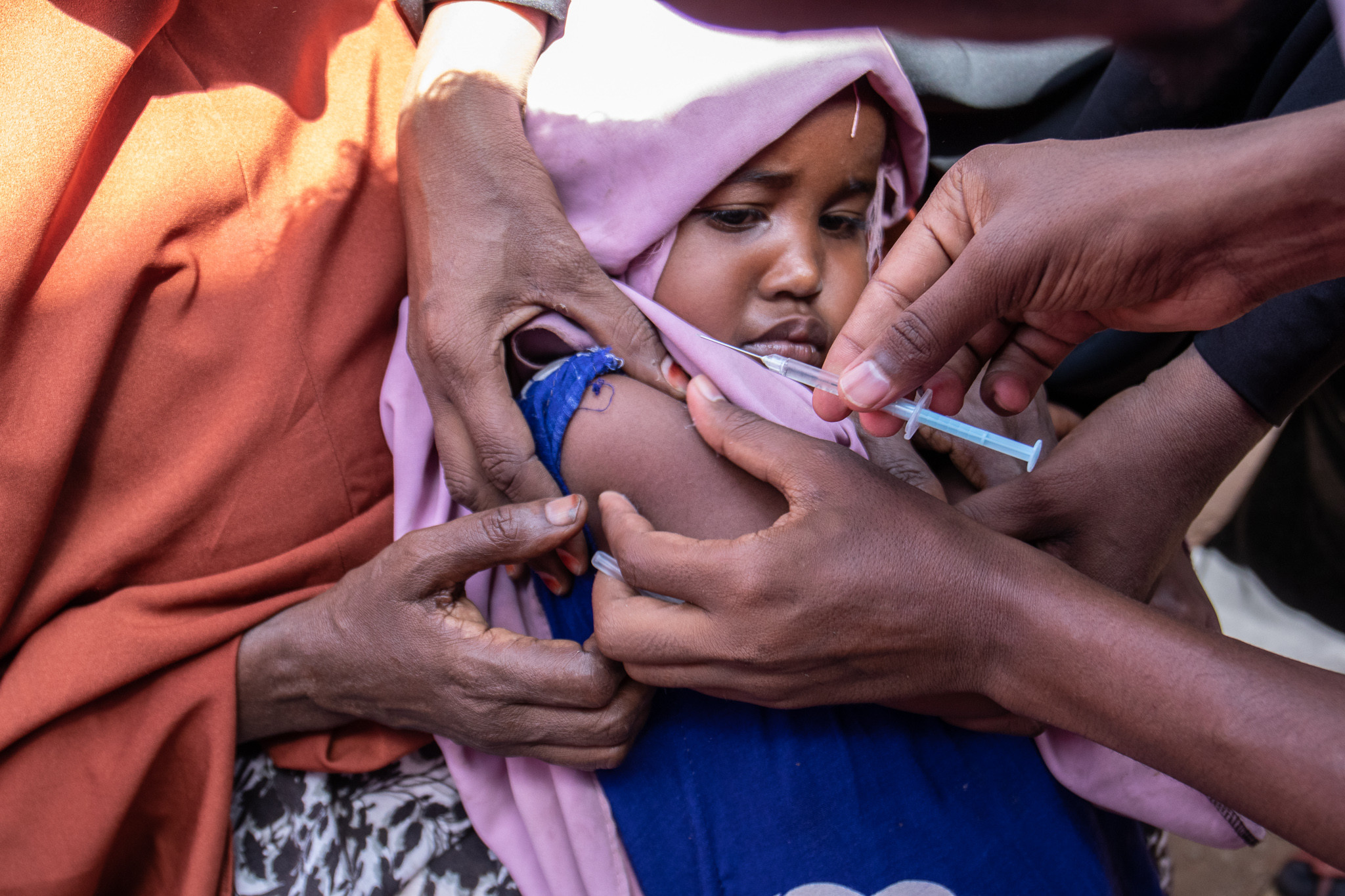 Photo: Two-year-old Umelma received her measles/rubella vaccination, was screen for malnutrition and received a vitamin A supplement as part of the Save the Children-run mass vaccination campaign. Photo credit: Sacha Myers / Save the Children]
12.08.21
In 2020, a majority of countries experienced drops in childhood vaccination rates due to global health service disruption brought by the COVID-19 pandemic. According to the World Health Organization (WHO) and UNICEF, as of July 2021, 23 million children missed out on basic vaccines through routine immunization services, and the majority of these children likely did not receive a single vaccine during the year. This has only widened the already immense inequities in vaccine access as most of these children live in communities affected by conflict, in under-served remote places, or in informal or slum settings.

But it is possible to encourage childhood vaccination even under these conditions.
In Africa, in the first quarter of 2020, due to the COVID-19 pandemic, there were significant disruptions to immunization service provision in the informal settlements of Kibra and Langata in Nairobi county, Kenya. As a result, there were rising concerns of risk resurgence of measles and other vaccine-preventable diseases. Program results presented at the ASTMH Meeting 2021 showed how Save the Children, the Nairobi county health management team, and the Ministry of Health, with funding by the Pfizer Foundation, have been implementing door-to-door immunization outreach services in Kenya since May 2020. This has included providing vaccinations for vulnerable children as well as locating, tracing, and vaccinating missed children.
Despite the disruptions of the traditional health service delivery model and reduced demand for vaccination services due to the COVID-19 pandemic, the project success is attributable to the adopted strategy of door-to-door immunization outreach sessions, community support and community participation, and strong collaboration with MOH and local partners.
Eric Swedberg is the Managing Director and Team Leader for Child Health at Save the Children. Rashed Shah is a Lead Technical Advisor for Child Health at Save the Children. Sara Canavati is a Senior Malaria Advisor at Save the Children.