ASTMH Annual Meeting 2023
blog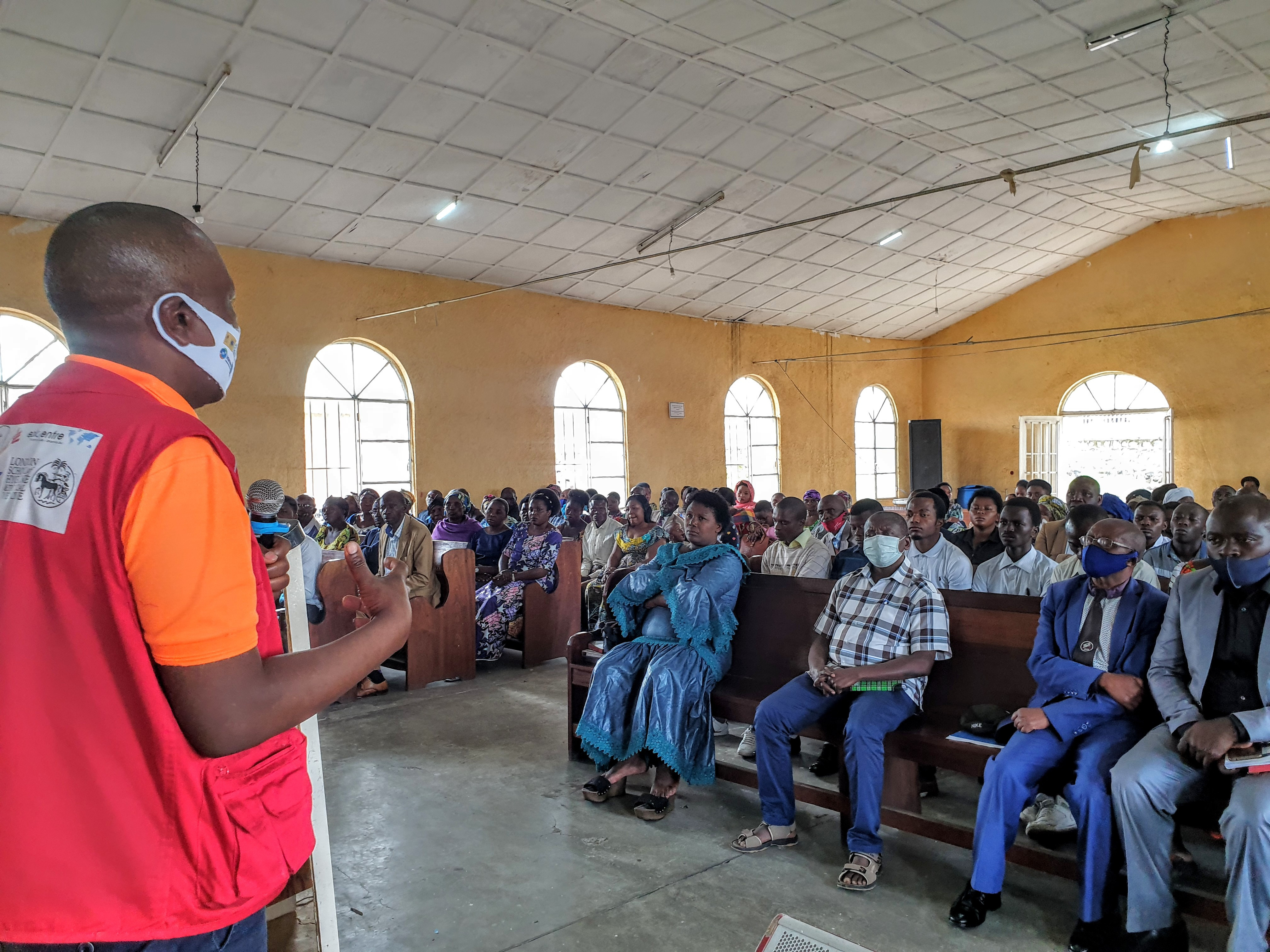 Offering further evidence that vaccine hesitancy is a global challenge, a survey conducted in the North Kivu province of the Democratic Republic of Congo (DRC)—the epicenter of recent Ebola outbreaks—found about a third of local healthcare workers and almost half of local residents would not take a COVID-19 vaccine, according to a new study presented Friday at #TropMed21.
"The leading reasons [for hesitancy] across both groups was not having enough information about the vaccine as well as worries the vaccine is not safe," said Stephanie Garbern, MD, MPH, an infectious disease researcher and assistant professor of emergency medicine at Brown University. "For healthcare workers, they also had some concerns about not trusting local teams to administer the vaccine and concerns about the government."
The survey was part of a study that originally assessed acceptance of Ebola vaccines deployed in the North Kivu region that has experienced multiple Ebola outbreaks in recent years, including new cases in the last few weeks. Mistrust and misinformation regarding Ebola vaccinations, along with an ongoing armed conflict, have been significant barriers to implementing a ring vaccination strategy to contain Ebola in North Kivu.
Dr. Garbern said the survey included 438 healthcare workers and 631 community members. She said that addressing the relatively high rates of COVID-19 vaccine hesitancy among healthcare workers is particularly important given their potential to influence broader community uptake. The study found that in addition to a lack of trust in government authorities, hesitancy among healthcare workers was influenced by religious faith and concerns that new vaccines pose a higher level of risk.
"Future interventions need to focus on greater awareness of safety and efficacy and address mistrust of authorities while also engaging religious and community leaders," Dr. Garbern said.
Limited supplies remain the biggest barrier to COVID-19 vaccination across sub-Saharan Africa. WHO data shows that as of November 16, a total of 166,388 doses have been administered in the DRC, a country with a population of more than 89 million people. But there are concerns that as more doses become available across Africa, vaccine hesitancy could be a barrier to achieving the high levels of coverage required to quell the pandemic—just as it has been in other parts of the world, including the United States.