ASTMH Annual Meeting 2023
blog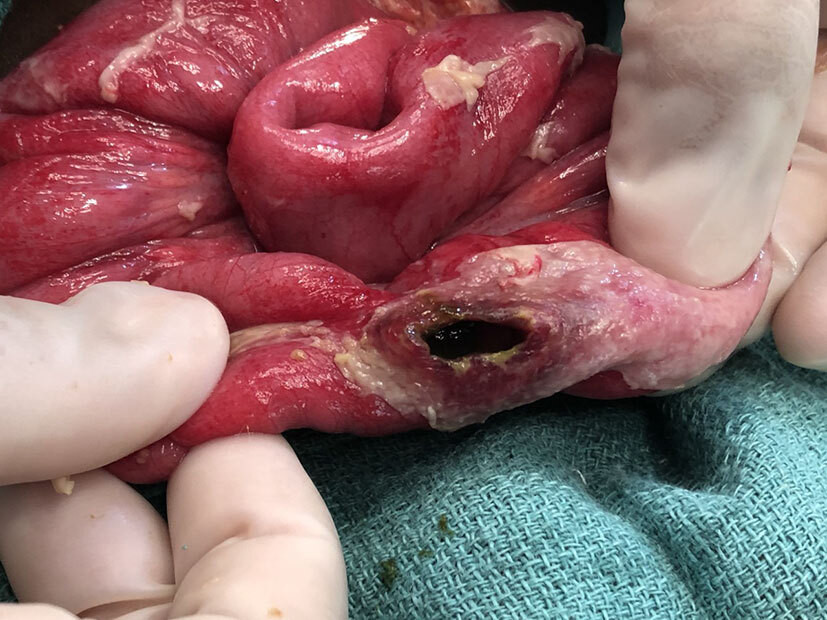 By:
Aanya Chawla, sophomore, Notre Dame Preparatory School
Leslie Jamka, MS, MEM, Center for Vaccine Development and Global Health at the University of Maryland School of Medicine
Salmonella typhi – the bacteria that causes typhoid – remains a significant public health concern in many parts of sub-Saharan Africa and Southeast Asia, often in communities that lack improved water and sanitation infrastructure. Current estimates indicate more than 9 million cases and more than 110,000 deaths occur each year, with young children and adolescents disproportionately affected. Due to difficulties with surveillance and diagnostic challenges, the burden of typhoid is likely underestimated.
Typhoid intestinal perforation (TIP) is a devastating consequence of untreated or improperly treated typhoid that occurs in low- and middle-income countries (LMICs). Typhoid complications often result from delayed treatment due to misdiagnosis or difficulty accessing care. Many places that lack blood culture capability to diagnose typhoid also have the highest rates of TIP. These areas are often remote with lower or limited access to healthcare and laboratory facilities. In LMICs, TIP-associated morbidity and mortality remain unacceptably high. Data show 1 in 10 people in Africa with TIP die and, in some countries, it is closer to 1 in 4.
During her presentation at the ASTMH Annual Meeting on Thursday morning, Dr. Megan Birkhold, a surgical resident at the University of Maryland Medical Center, shared a surgeon's perspective on what TIP might tell us about the burden of typhoid. Data from the Severe Typhoid Fever Surveillance in Africa (SETA) Program show the timing of intestinal perforation correlated with blood-culture-confirmed typhoid cases in the Democratic Republic of Congo, Ethiopia, Ghana and Nigeria.
"This information is critically important because TIP can be used as a marker for typhoid in areas where laboratory diagnosis is not available," said Dr. Birkhold. "Tracking cases and outcomes of TIP can provide data to influence decision-makers about typhoid prevention and control efforts, including vaccines. TIP might be a secret treasure chest of information in areas that lack blood culture capability."
Aanya Chawla is a current sophomore at Notre Dame Preparatory School in Towson, MD. She wrote this blog as part of the Women In [WIN] experience, a career exploration program that allows girls to step out of the classroom and into the workplace. As a rising sophomore, Aanya was interested in learning about healthcare in Africa.
More information about this session: http://app.core-apps.com/tristar_astmh21/abstract/4dbe1725-3353-44a6-b470-fc9a7bbdf762