ASTMH Annual Meeting 2023
blog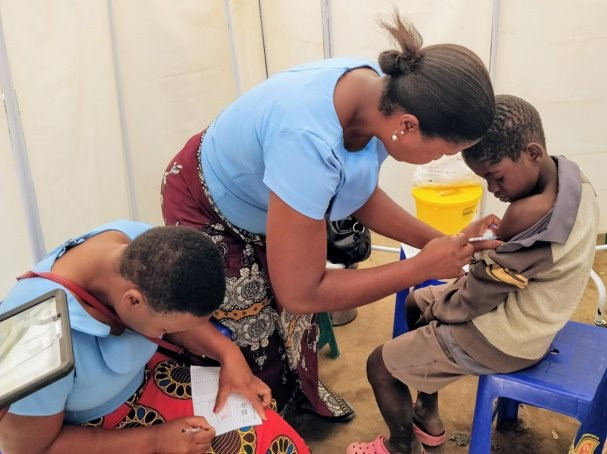 Photo:
Global Health
11.19.20
Typhoid caused more than 9 million infections and 110,000 deaths in 2020, mostly among children in low-resource settings in Asia and Africa. It can be prevented with vaccines and improvements in safe water, sanitation, and hygiene (WASH) and treated with appropriate antibiotics. However, drug-resistant typhoid is increasing globally, making prevention with vaccines more urgent than ever. New typhoid conjugate vaccines (TCVs), which are suitable for children younger than two years of age, became more widely available in 2018 and countries are beginning to introduce them.
Updates on typhoid surveillance, drug resistance, and TCV efficacy, safety, and delivery were provided across dozens of different presentations and posters at ASTMH 2020. Of note, several researchers presented data showing that single- and multidrug-resistant typhoid strains are increasing, including in Ghana, DRC, Nepal, Bangladesh, India, Pakistan, and worldwide. However, new findings from studies across African and Asian countries, which were also presented, confirm TCVs have a strong safety and efficacy profile among children and can be given alongside other routine childhood vaccines.
The fight to take on typhoid will need partners from diverse sectors and geographies. Check out the Take on Typhoid initiative—a partnership between the Typhoid Vaccine Acceleration Consortium (TyVAC) and the Coalition Against Typhoid—to join the fight.