ASTMH Annual Meeting 2023
blog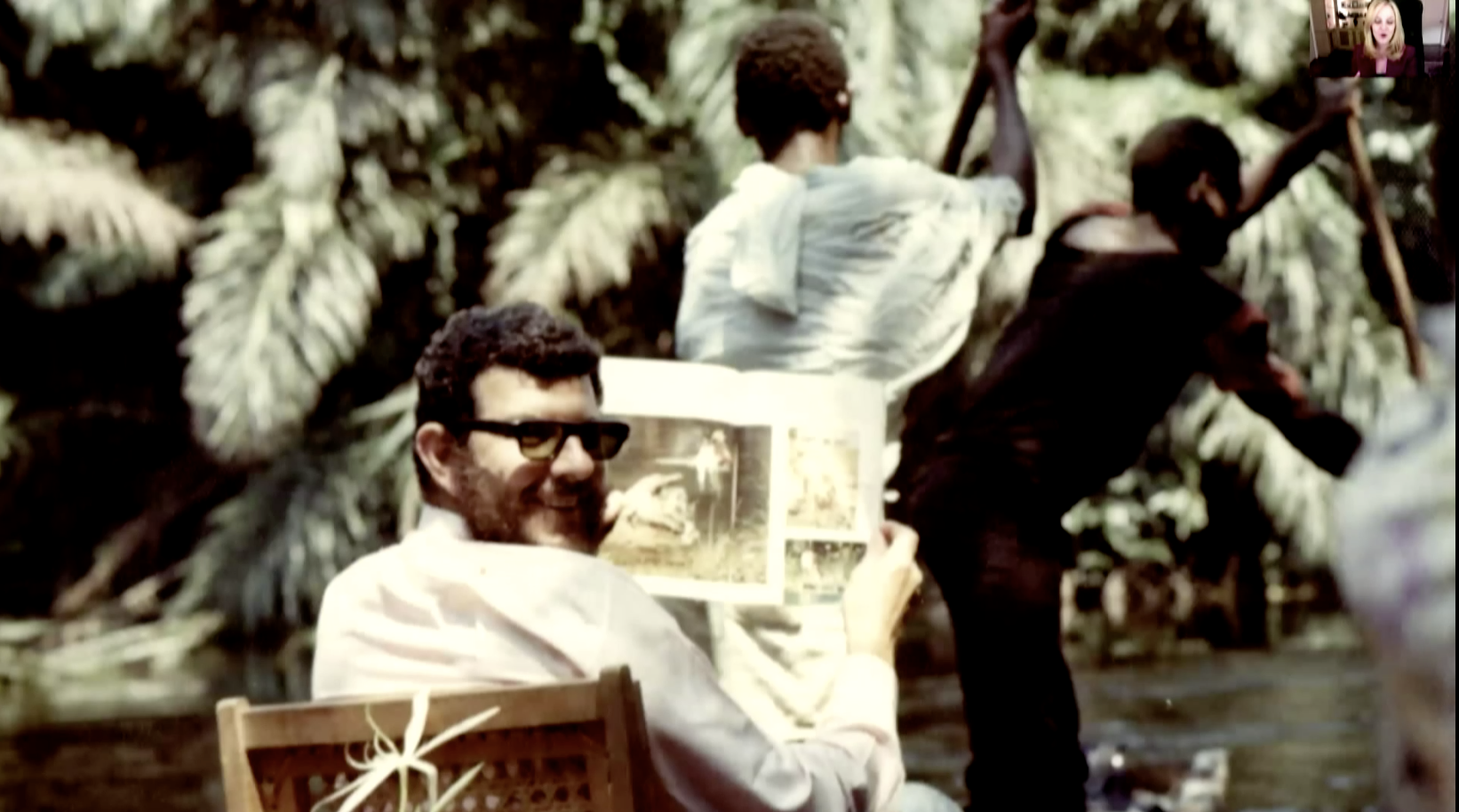 Photo:
Global Health & Infectious Diseases
11.18.20
The unique control and eradication strategies deployed 40 years ago in Africa to vanquish smallpox offer a roadmap for the principles and practices essential to the control of the COVID-19 pandemic, said outgoing ASTMH President Joel G. Breman, MD, DTPH, in his salutary President's address at #TropMed20.
"The innovations applied in Africa resulted in the eradication of smallpox," Breman said. "Those being developed by African colleagues today will help us control COVID and other perils now and in the future."
He noted that the key measures that helped vanquish smallpox—which Breman said resembled COVID-19 in that it was a respiratory disease transmitted by large droplets—remain especially valuable today. They included:
Rigorous case tracking to break the chain of transmission. Breman described how the smallpox campaign included a village by village search for cases, screening at festivals and the Mecca pilgrimage, and monetary rewards for reporting confirmed cases.

Developing creative ways to make the best use of limited vaccine supplies, including the now famous "ring" approach. Breman recounted how, during a vaccination shortage in Nigeria, vaccines were used only for a ring of family members and close contacts in the vicinity of smallpox patients. The result: a "cluster of outbreaks in eastern Nigeria completely melted."

Strong central leadership at WHO. He commended the organization for applying a flexible strategy informed by a constant infusion of new evidence and supported by country plans tailored to local conditions.

Deploying well-trained field staff. Breman said West and Central African eradication programs were managed by a cadre of experts "conversant with logistics, communications, transport, personnel and equipment—especially proper storage of vaccines."
"Personnel from over 70 countries worked as international civil servant leaders in endemic countries serving the goals of the eradication program, rather than their own national agenda," he said. "The importance of international cooperation must be emphasized."
Breman took his audience on a journey through the history of smallpox. He described evidence from the mummified corpse of Pharaoh Ramses V, who died in 1157 BCE, indicating that he was the first known smallpox patient. Breman then traced the disease over the ensuing centuries as the spread of religion and trade across North Africa and south into sub-Saharan Africa also spread smallpox.
He noted that starting in the 1920s, there were nascent efforts to offer smallpox vaccinations in West Africa. But Breman said vaccine success rates—hampered by a liquid product that was not heat stable—were often below 50 percent.
He credited new innovations achieved decades later with eventually allowing immunization success rates to reach over 95 percent. They included heat-stable freeze-dried vaccines, a device that could inject the vaccine directly into the skin, and a bifurcated needle that could catch a drop of vaccine between its prongs.
Breman said, ultimately, it was the use of so many different strategies and innovations, in combination with strong political commitments, that made smallpox the first and still only human disease to be eradicated. He noted that the last naturally transmitted case of smallpox was documented in Merca, in coastal Somalia, on October 26, 1977.
Breman acknowledged during the opening of his address the extraordinary circumstances that required the ASTMH Annual Meeting, for the first time, to adopt a virtual format. He thanked Scientific Program Chair (and ASTMH President-elect) Dan Bausch, MD, MPH&TM; Assistant Scientific Program Chair Stephanie Yanow, PhD; and Lyn Maddox, the Society's Vice President for Meetings, for their leadership. He also called out ASTMH CEO Karen Goraleski and her staff for maintaining advocacy for global health research and control programs during this difficult year.
"This year has been like no other in our history—the COVID-19 pandemic has challenged us in every way," Breman said. "We have responded to the assaults on science through writing for our Journal and for other journals, joining like-minded societies with statements to the press, and appealing directly to decision makers."