ASTMH Annual Meeting 2023
blog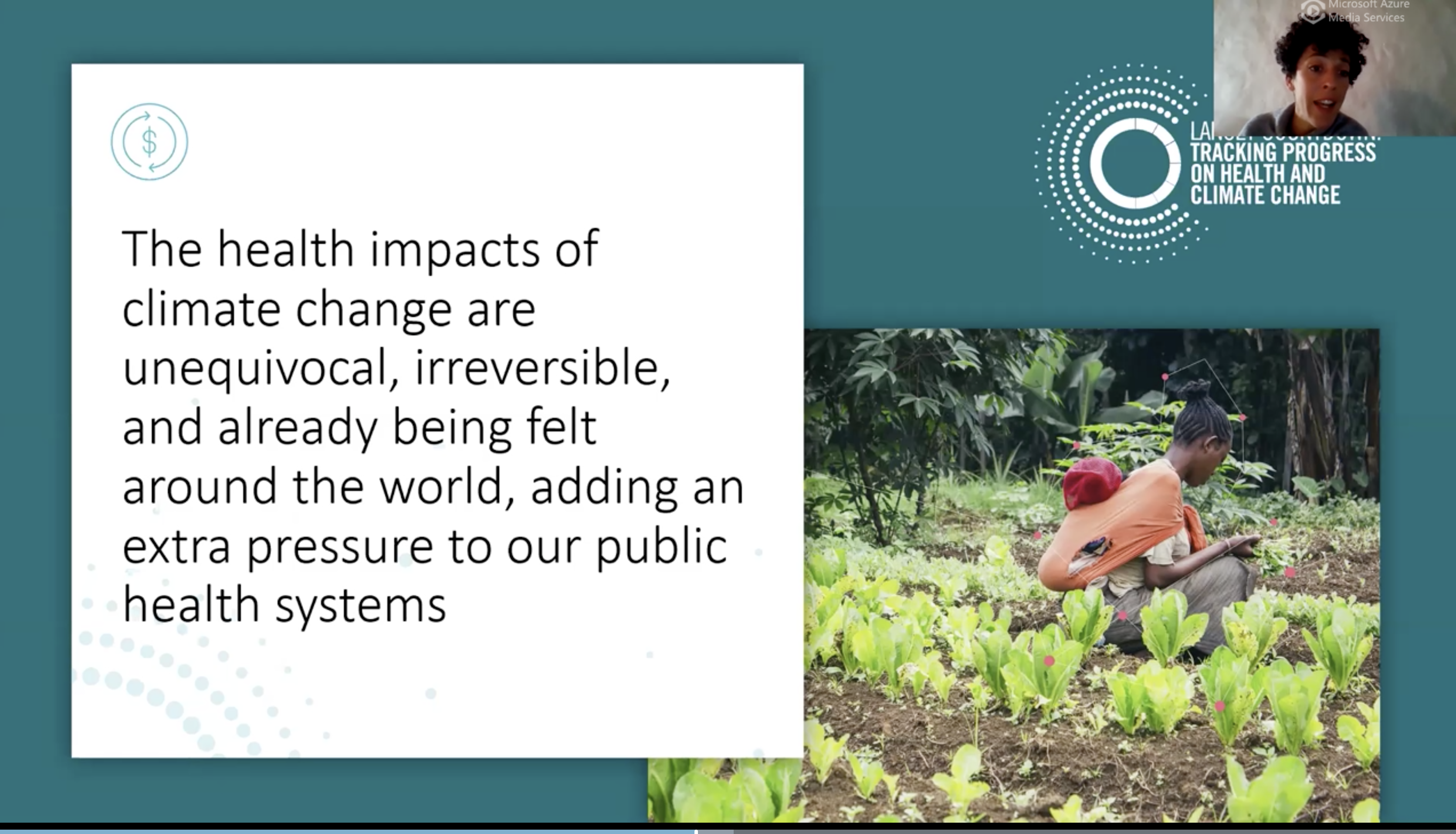 Photo:
Global Health & Infectious Diseases
11.17.20
Though COVID-19 still looms as the predominant global health threat of the moment, another crisis is slowly but effectively eroding 50 years of global health progress—and "there is no vaccine" to stop it. That was a key message from Marina Romanello, PhD, a geneticist and data expert with the Lancet Countdown on health and climate change. She was speaking at #TropMed20 on a topic that, prior to the current pandemic, was increasingly viewed as the biggest public health threat of our time.
"Our health systems are not prepared to cope with the risks of such an unstable climate," Romanello said. "What's worse, climate change is having its greatest impacts on (low-income countries) that have contributed the least to the problem."
She said rising temperatures alone already are having direct impacts on health through an increase in problems like severe kidney stress and kidney failure linked to dehydration and heat stroke. Meanwhile, indirect effects include reduced agriculture labor productivity and crop yields. These problems, she said, represent a significant health threat to hundreds of millions of people in places like sub-Saharan Africa who depend on agriculture to provide food and income for their families. She warned that climate impacts on agriculture will "translate into shocks" that could reverse decades of hard-won gains in reducing malnutrition.
Romanello said there are also concerns that climate change is a key reason dengue fever has surged to become the "fastest spreading vector-borne disease in the world." She noted that disease experts have identified 10 years in recent decades that produced environmental conditions optimal for spreading dengue. Nine of them, she said, have occurred since 2000. Romanello said that, as a result, there are a growing number of areas in South America, Southeast Asia and Europe that are becoming more vulnerable to the disease.
Meanwhile, she noted that a survey of 101 low-income countries found that only half have a plan for adapting to the health impacts of climate change--and just a small fraction of those report having a budget to implement them. She said the financial impact of the COVID-19 pandemic is likely to further degrade their capacity to deal with climate-related health burdens.
But she said adapting will not be enough, that the biggest need is for the world to greatly reduce carbon emissions through things like switching from coal to clean power production. Romanello said health systems, which globally account for 5 percent of greenhouse gasses, also must do their part. And she gave a shout-out to Britain's National Health Service (NHS) for its commitment to achieve zero emissions from its operations by 2040.
More Information: https://www.abstractsonline.com/pp8/#!/9181/session/163