ASTMH Annual Meeting 2022
blog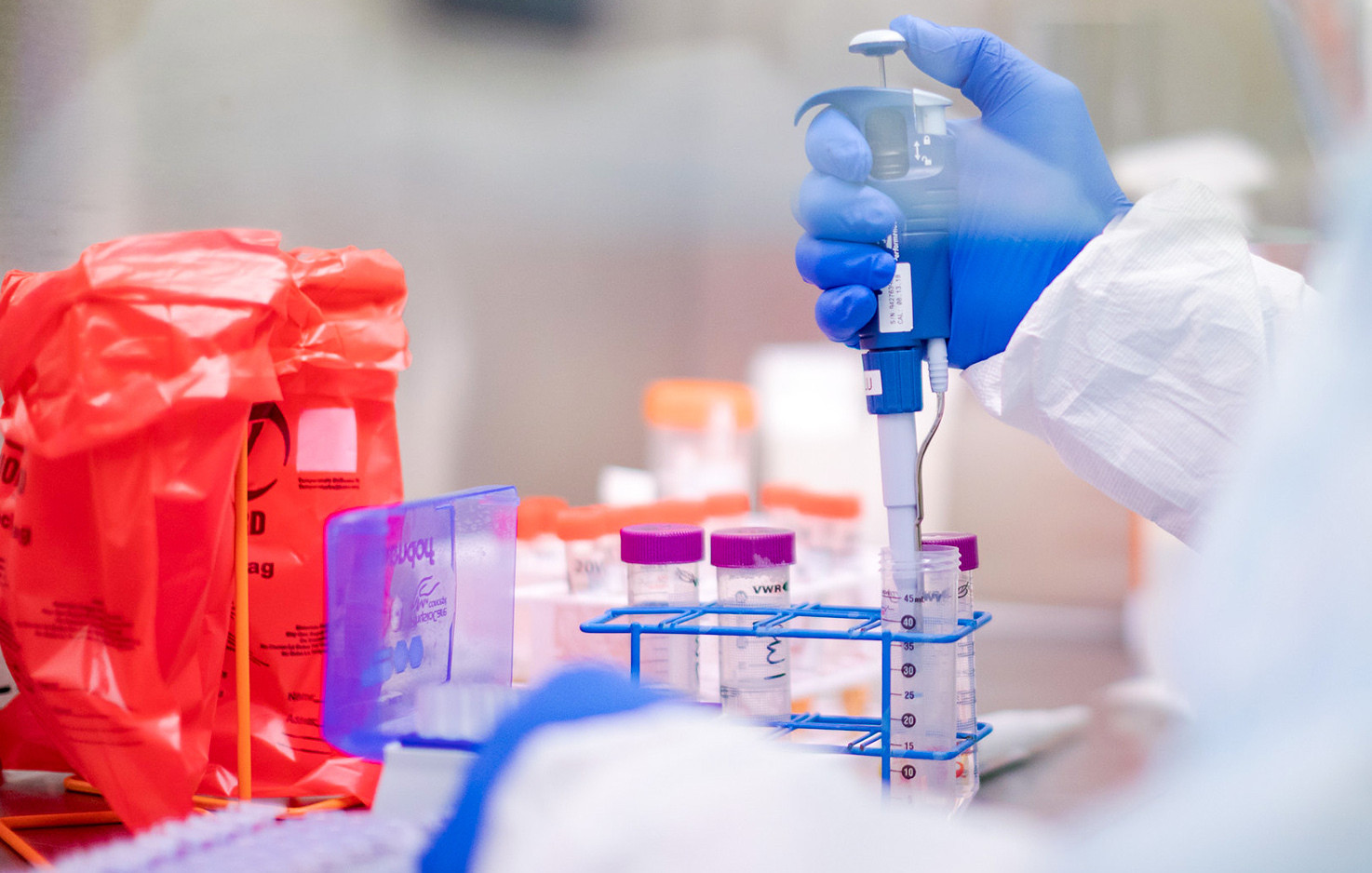 Photo:
Global Health & Infectious Diseases
11.17.20
Even with vaccine candidates progressing at lightning speed, human challenge trials for COVID-19 could still have a future role for establishing "correlates of protection"—incredibly valuable yet elusive biological markers that could quickly determine the degree and duration of protection provided by vaccines or natural infection, according to discussions today at TropMed20.
"We may or may not be able to establish a correlate of protection from the current vaccine efficacy studies," said Anna Durbin, MD, a vaccine expert at John Hopkins University. "There was discussion about that on the Operation Warp Speed call yesterday (Monday)," she added, referring to the U.S.-funded effort to accelerate COVID-19 vaccine development.
Durbin was exploring the potential usefulness of trials in which volunteers would agree to be deliberately infected with SARS-CoV2, the virus that causes COVID-19, to test either new treatments or vaccines. However, her comments about their future value were in the context of a scenario in which an effective treatment would be available to provide a "rescue therapy" for treating trial participants. For example, challenge trials are common in the world of malaria vaccine development. But there are drugs available to treat infected patients if the candidate vaccine fails.
Durbin noted that originally, human challenge trials for COVID-19 were being explored to more rapidly select the most promising vaccine candidates. Even in the absence of an effective treatment, many advocates saw the risks worth the benefits given the potential of such challenge trials to greatly accelerate a solution to a global pandemic.
But with preliminary data now showing vaccines from Pfizer and Moderna could be more than 90 percent effective—and new results expected soon from other candidates in Phase 3 testing—Durbin said the question is now whether challenge trials still deserve consideration. She believes that "with a good rescue therapy to minimize the risks," they could make a significant contribution in providing a way to measure protection in individual patients.
For example, even with vaccine development moving swiftly, a blood test that can determine whether or not it has induced a protective response—versus the more lengthy and laborious effort of comparing vaccinated to placebo groups--could greatly reduce the number of volunteers required to prove the efficacy for candidates still in the pipeline.
There are also outstanding questions about whether the efficacy seen early in vaccine trials will persist or fade over time. Similar issues remain around the protection provided by a natural infection. And scientists believe a correlate of protection could be valuable for monitoring both groups—vaccinated and previously infected.
But Durbin also made it clear that human challenge trials for COVID-19 would be a heavy lift. For example, she said one of the many constraints is that a trial that deliberately infects volunteers with an easily transmissible disease would need to be conducted in special high-level containment facilities. There are only a few such facilities in the U.S. and Europe, she said, and they typically have only about two to 10 beds per unit. She noted that a human challenge trial for COVID-19 would require many more.
Meanwhile, Durbin said that even with a rescue therapy available, the prospect that highly efficacious vaccines may soon emerge from existing conventional studies substantially "changes the risk-benefit ratio" for pursuing challenge trials. For example, she said that even a treatment that "prevents progression of disease" may not address ethical considerations related to exposing volunteers to the risk of long-term complications, which she noted have been documented in people who had relatively mild infections or were even asymptomatic.
More Information: https://www.abstractsonline.com/pp8/#!/9181/session/88