ASTMH Annual Meeting 2023
blog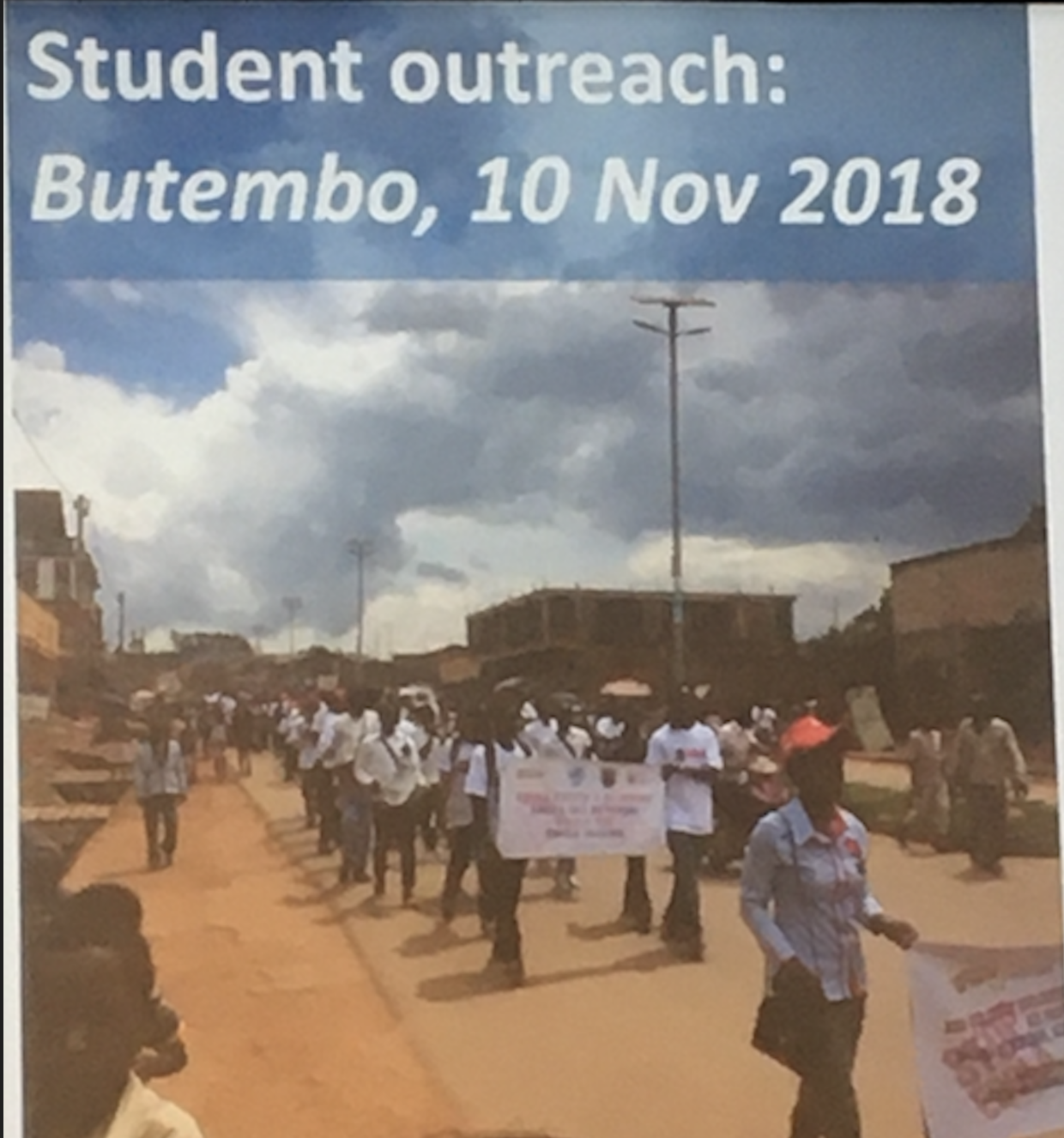 Photo:
Global Health, Ebola, Disease Outbreaks & Infectious Diseases
12.16.19
Although Ebola may be a thing of the past in the United States, it is still very much a part of daily life for those living in the Eastern Democratic Republic of Congo (DRC). In fact, just in the last year there have been hundreds of new cases and deaths in the Butembo region despite the presence of foreign aid, and it shows no signs of stopping.
With the help of WHO and UNICEF, Michael T. Hawkes from the University of Alberta and Kasereka Masumbuko Claude from the Universite Catholique du Graben established an Ebola awareness campaign in November 2018 with hundreds of medical students from Universities in and around Butembo that included radio announcements, a parade, presentations and banners that simply stated, "Ebola exists in Butembo, Ebola kills," which reached out to an estimated 5,000-10,000 community members (presented on November 22, 2019 at the 68th ASTMH Annual Meeting).
The researchers also surveyed 319 locals on their knowledge and attitudes toward the Ebola epidemic and healthcare aid. Many respondents exhibited a great mistrust of the foreign response team, many denied the existence of Ebola in the DRC, and many thought the foreign response team has a poor understanding of the local conditions or are there just to profit from the epidemic.
The problem with deadly air-borne viruses like Ebola is that they remain very contagious postmortem. So when many community survey responses stated they would not bring an ill family member to a treatment center, would hide their family member's body from the authorities, would wash or touch their deceased family member's body, and would not accept help from the official burial team, it is understandable why the disease continues to spread.
Highlights from the survey include:
72% of community members believe that the epidemic will continue unless the local community is engaged and 42% prefer to hear information about Ebola from a local source than a foreign team
86% agreed that the medical students helped them understand Ebola and 90% agreed that medical students can contribute to the Ebola response
Post-intervention, 71% of community members and 77% of medical students stated that they are "more motivated to combat Ebola than previously"
It's amazing what a little education can do. In the second part of the study, medical students identified gaps in infection prevention and control in 95 health facilities across Butembo using a 36-item checklist. With the help of the WHO, they remediated these gaps and saw significant improvement in 30 out of 36 areas. For example, pre-intervention only 43% of facilities had a well-marked isolation zone compared to 77% after.
Medical students are a great resource to enact system-wide changes in healthcare. They know their communities well, are trusted health agents and want to help their patients. They may be valuable allies in building public trust and communication, especially when hundreds of lives are at stake during an ongoing Ebola epidemic.
Eve Ameen is a second year medical student at Stony Brook University School of Medicine, Stony Brook, New York.