ASTMH Annual Meeting 2023
blog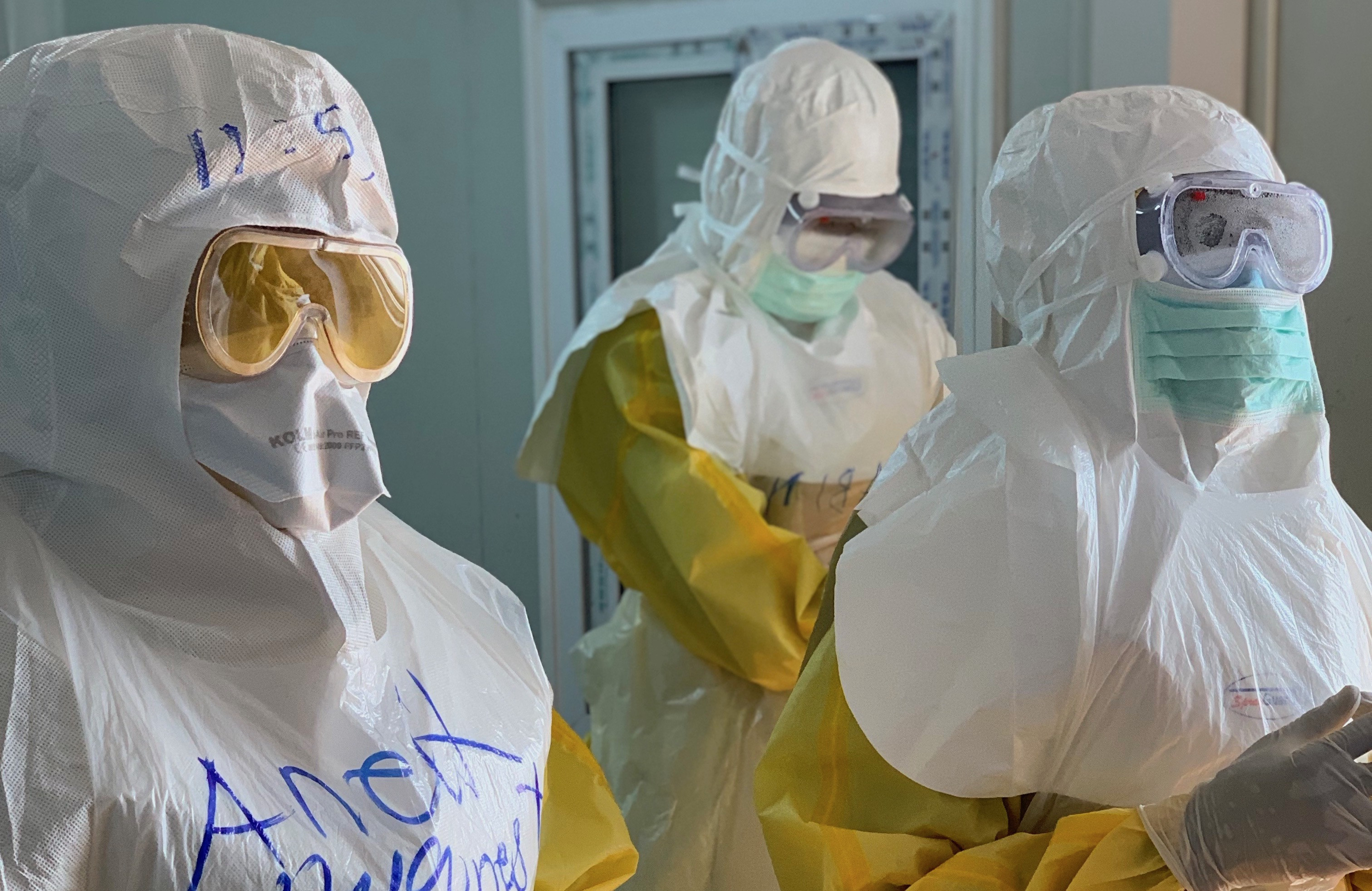 Photo:
Global Health, Ebola & Infectious Diseases
11.25.19
Leaders in the fight against the 2018-2019 Ebola outbreak convened at TropMed19 to discuss the drivers and healthcare innovations that make this epidemic "a perfect public health storm."
Dr. Olivier le Polain from the UK Public Health Rapid Support Team attributed the drivers of transmission to three primary sources: security concerns, lack of healthcare services, and a population on the move.
Security concerns prevent operations and form ''silent zones" inhibiting surveillance and contact tracing. In areas that are accessible, armored vehicle and escorts are essential for responders. Yet, these protective measures often jeopardize community engagement. As Dr. Dan Bausch, also of the UK Public Health Rapid Support Team, noted, "The success of ring vaccination is predicated on knowing and locating all the contacts," a difficult achievement in an active conflict zone.
Rural health services -- or lack thereof -- contribute an additional barrier. A comprehensive list of healthcare facilities in the region does not exist. Consequently, establishing an effective surveillance system becomes an enormous challenge.
While the tenth Ebola outbreak in the Democratic Republic of Congo (DRC), the outbreak in the country's eastern region is unique in an area of high population density and movement across province and international borders. Le Polain noted than patients with Ebola virus disease often visit multiple health facilities before diagnosis, increasing the risk of nosocomial transmission.
Many of the lessons learned from the 2014-2016 West Africa outbreak have been successfully applied to the current response efforts in the eastern DRC.
Dr. William Fischer, who co-directs the University of North Carolina's Institute for Global Health and Infectious Diseases Hemorrhagic Fever Research, highlighted the developments in critical care for patients with Ebola virus disease. The use of the Biosecure Emergency Care Unit (CUBE) increases patient-provider interaction, humanizing patient care. Understanding the predictors of poor outcomes of Ebola virus disease, including over 40 years of age, high viral load, and end organ dysfunction, he said, we can discern appropriate clinical management.
This outbreak has also been marked by advancements in Ebola virus disease therapeutics. Dr. Mulangu Sabue, of the National Institute for Biomedical Research, in the DRC, detailed the PALM Ebola trial. This clinical trial was stopped early given the clear therapeutic benefit of two experimental treatments. Monoclonal antibody therapies mAb114 and REGN-EB3 demonstrated 15% and 18% reduced mortality, respectively, as compared to ZMapp, which had been the most effective experimental therapy during the West Africa outbreak. It was the first time a clinical trial successfully showed that an Ebola therapy improved survival in people infected with Ebola. But while we had the treatments for the disease, providing access was an entirely different hurdle.
"It's not all about biomedical innovation. It's about getting the right tools to the right people," noted Dr. Bausch.
To improve the delivery of care, Dr. le Polain highlighted technological initiatives to improve contact tracing. Electronic data capture using Go.Data software has translated to immediate reporting in the field, automated data cleaning, and epidemiologic visualization of both contacts and cases. Leveraging advances in mobile technology is streamlining the delivery of healthcare innovations.
Despite the new series of challenges faced in the 2018-2019 outbreak in eastern DRC, Dr. Olivier le Polain is optimistic. "All the indicators are positive showing that this decline (in Ebola cases) is real."
Austin T. Jones, MPHTM is an MD/PhD student at Tulane University. He served as a 2019 Ben Kean Fellow working in Ebola preparedness at the World Health Organization Regional Office for Africa.