ASTMH Annual Meeting 2023
blog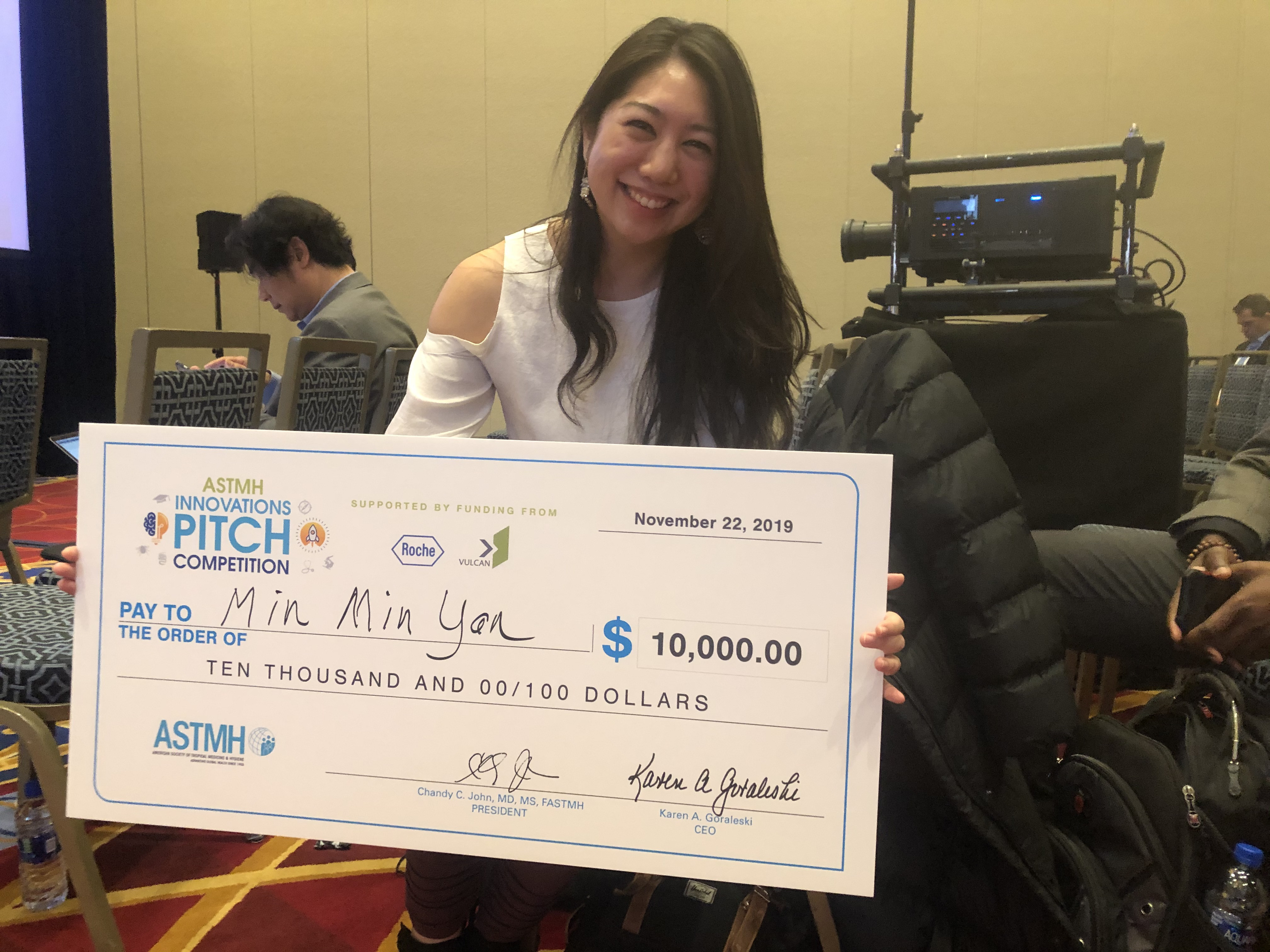 By Matthew Davis
Matthew Davis, science writer from Burness, is covering the 2019 Annual Meeting.
A start-up working to fight cholera outbreaks with bacteriophages—a type of virus that can target and kill bacterial pathogens—walked away with a $10,000 prize this week at the TropMed19 pitch contest for global health innovations.
"We're developing cholera-specific phages to that can given to household contacts of cholera patients, both to protect them and prevent the infection from radiating out to the rest of the community," said Minmin Yen, founding CEO of Boston-based PhagePro Inc. Dr. Yen presented her innovation to a panel of global health and bioengineering experts in a rapid-fire-style pitch format that offered only ten minutes per presentation.
Dr. Yen led a study in 2017 showing that a cocktail of three bacteriophages isolated from stool samples of cholera patients in Bangladesh protected infant mice and rabbits against cholera. Her company is now working to develop an orally-dosed bacteriophage product that could be quickly deployed at the first signs of an outbreak.
Dr. Yen said that the goal is a product that can address the shortcomings of cholera vaccination campaigns, which include the fact that the vaccine requires two doses and a lag time of about three weeks before the onset of protection. But Yen said infections with household contacts of cholera patients, which account for about 40% of the 3 million cholera cases reported each year, typically occur two or three days after the primary case.
In the animal study, Dr. Yen and her colleagues found the microphage cocktail provided protection against exposure to the disease hours after it was administered.
Dr. Yen said her company has started with a liquid product. But it also wants to develop a "solid" product for oral use that is stable in hot and humid conditions, as the liquid formulation requires refrigeration. The company also is exploring the potential of bacteriophages to combat e. coli and shigella infections.
Other innovations vying for the prize at the pitch contest included:
A bed net for protecting against malaria with special funnel-shaped compartments designed to trap more malaria-carrying mosquitoes at the top, where the majority of the insects—drawn to carbon dioxide exhaled from sleeping humans—tend to land.
A new, affordable rapid diagnostic test called GoDx Gut Check that could be easily used in clinics in low-resource settings to detect multiple gastrointestinal pathogens associated with severe diarrhea.
The TickTracker app, designed and pitched by a 15-year-old Colorado high school student, which shows users disease-carrying ticks that may be in their immediate vicinity. The goal is to use the app as a tool for combating tick-borne diseases in humans and livestock.
An inexpensive microscope that plugs into a smart phone equipped with image recognition software to provide a fast, low-cost tool for detecting parasitic worms in stool samples.