ASTMH Annual Meeting 2023
blog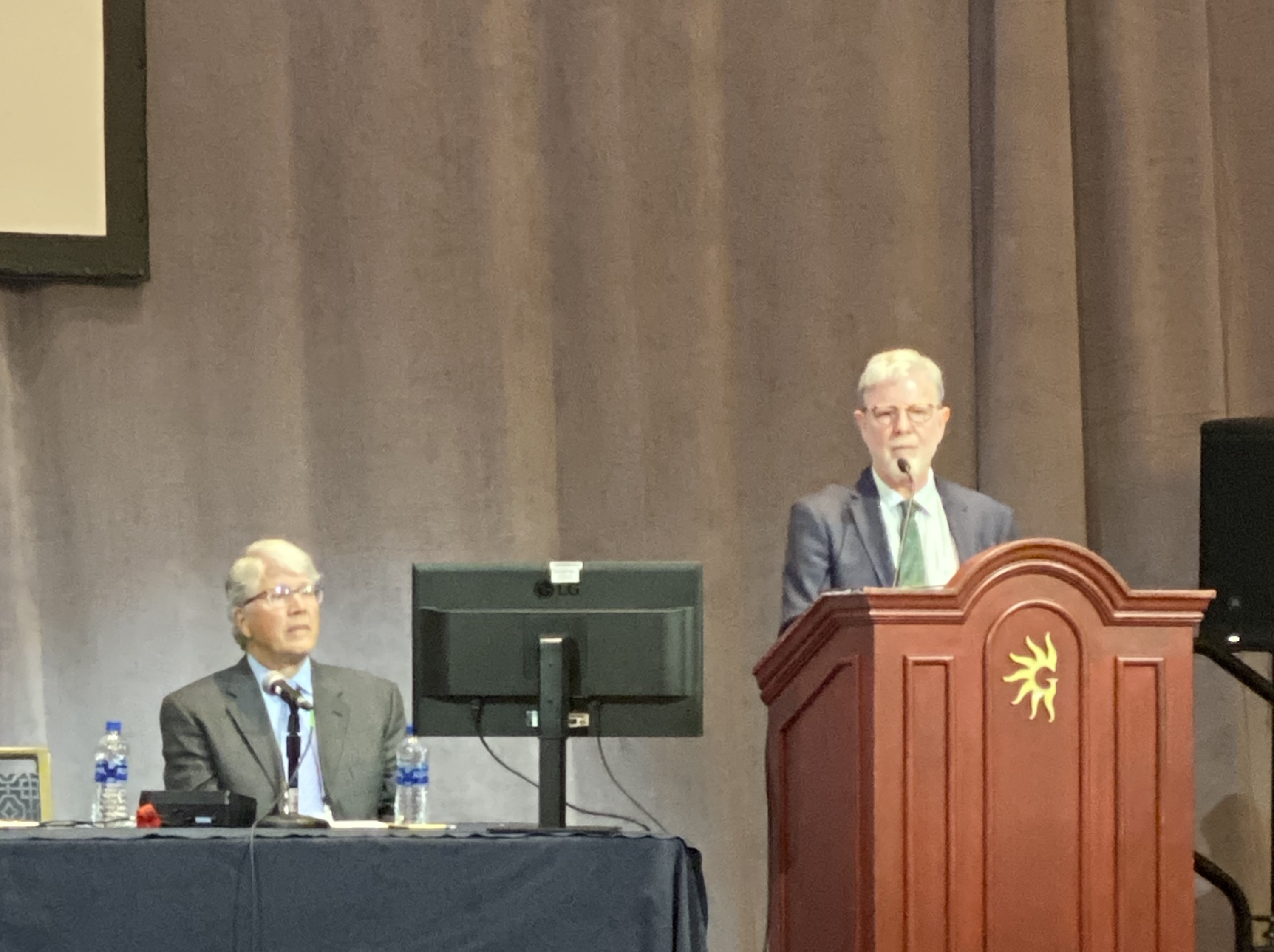 The inaugural ASTMH Tropical Bookshelf featured the brothers Preston—Douglas and Richard—talking about their best-sellers exploring the interplay between infectious disease, natural history and archaeological discovery.
The literary panel began with Douglas Preston, author of The Lost City of the Monkey God. Preston wove an Indiana Jones-esque tale of his adventures in search of the La Ciudad Blanca, a legendary lost civilization whose reign coincided with the Maya. With guidance from the latest Light Detection and Ranging (LIDAR) technology, he and his stalwart companions braved the perilous Honduran jungle, facing down the deadliest snakes in the Americas, fording streams, and nearly losing a member of the team to quicksand. They found a cache of ritualistically broken artifacts, which marked one of the last acts of a dying civilization. No great war or natural disaster had vanished this people from the earth, but devastating plagues borne on ships from the Old World. European conquerors destroyed La Ciudad Blanca without ever drawing their swords.
In a last vengeful strike of the City of the Monkey God, Preston and his companions developed enlarging lesions in the weeks after their exodus from the jungle. Eventually diagnosed as Leishmania braziliensis, the parasitic infection spared their lives only after weeks of treatment with the severely toxic antifungal amphotericin B.
Richard Preston followed to discuss his latest work, Crisis in the Red Zone, on the 2014 Ebola outbreak in West Africa. While the horrors of La Ciudad Blanca were blunted by 500 years and jungle overgrowth, the tragedy wrought in Sierra Leone was devastatingly fresh.
"Ebola exploits humanity's best qualities in order to invade us: love, cherishment, duty," the author said somberly.
Preston offered an engrossing depiction of the outbreak, from the death of a toddler in rural Guinea to the last breaths of Dr. Humarr Khan, one of the first physicians to treat and trace Ebola in Sierra Leone. Preston's talk was accompanied by the images and names of Sierra Leonean health workers and hospital staff who gave their lives in order to end Ebola in their community.
"There are things which humans possess that give us an advantage over Ebola," he concludes, "Resilience, intelligence, ability to work as a team, and the willingness to sacrifice for one another."
Kristen Zozulin is a 2019 ASTMH Benjamin H. Kean Travel Fellow in Tropical Medicine and 4th year medical student at the Frank H. Netter MD School of Medicine at Quinnipiac University.