ASTMH Annual Meeting 2023
blog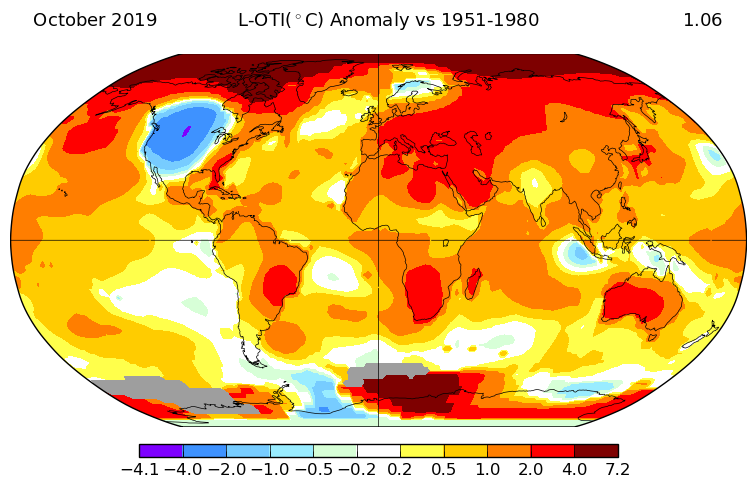 Photo: Photo Credit: NASA
Global Health
11.23.19
Town Peterson, PhD, of the University of Kansas kicked off the symposium on climate change Friday morning with clouds of colorful dots representing the "fundamental niche" of various organisms and the factors, namely temperature, that affect their geographic range. Imposing the data on a series of maps, Dr. Peterson illustrated potential movement of organisms such as disease-carrying mosquitoes to higher latitudes as global temperatures rise.
But he noted that around the world, there will likely be "winners and losers," with climate change increasing mosquito-borne disease risks in certain areas while reducing them in others.
Infectious disease is not the only concern when evaluating the effects of climate change on human health. Lee Newman, MD, of the University of Colorado discussed climate as one of many factors that appears to be involved in the rise of a condition being called "chronic kidney disease of unknown origin" (CKDu) in Guatemalan sugarcane cutters. He said CKDu is believed to be a disease that arises from an interplay of multiple issues: heat, dehydration, and exposure to kidney-damaging, or nephrotoxic, agents, which can include agriculture chemicals and even non-steroidal anti-inflammatory drugs (NSAIDs) used to deal with workplace pain.
Dr. Newman said the resulting kidney failure is invariably fatal as few of those affected have access to dialysis or kidney transplants.
He said climate change is likely playing a role as temperatures in the region have been steadily climbing, increasing worker risks of experiencing regular episodes of dehydration that puts intense stress on their kidneys.
Marcelo Korc, PhD, MPH, of the Pan American Health Organization (PAHO), said as climate change intensifies public health threats, it's critical to elevate the link between environment and health within the global climate agenda. He said very few people understand why health should have a prominent role in climate-focused initiatives. Dr. Korc said that the Green Climate Fund is not currently supporting any projects in the health sector.
In a comment at the end of the session, Aileen Marty, MD, of Florida International University, advocated for framing the discussion in terms of lives lost, in the hope that it will "wake the world up" to the threat of climate change to human health.
Kristen Zozulin is a 2019 ASTMH Benjamin H. Kean Travel Fellow in Tropical Medicine and 4th year medical student at the Frank H. Netter MD School of Medicine at Quinnipiac University.