ASTMH Annual Meeting 2023
blog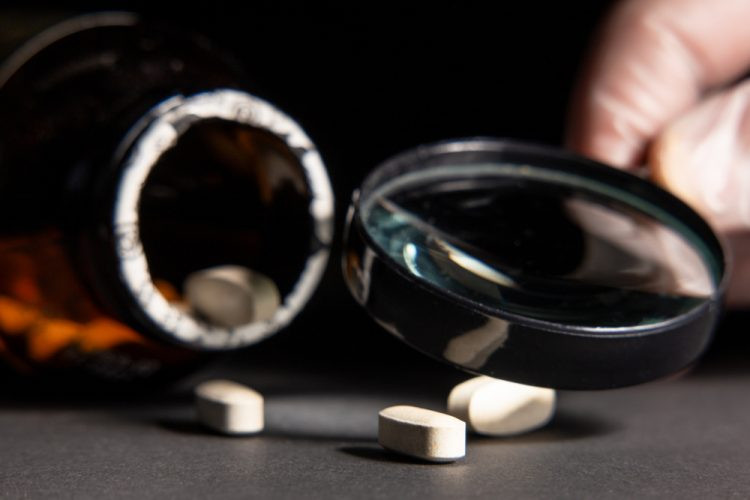 Photo:
Global Health & Infectious Diseases
11.22.19
By Matthew Davis
Matthew Davis, science writer from Burness, is covering the 2019 Annual Meeting.
While much of the discussion of antimicrobial resistance (AMR) has focused on drug overuse and low adherence to treatment, there is growing evidence that poor quality drugs also can drive resistance—and in ways that can quickly effect a broad group of medicines, according to evidence presented Thursday at a TropMed symposium focused on this neglected aspect of the rapidly intensifying AMR crisis.
"There are multiple paths to resistance and they include poor quality," said Muhammad Zaman, a professor of Biomedical Engineering at Boston University. He said the problem with poor quality drugs is that they appear capable of causing resistance even if heathcare providers carefully limit prescriptions and patients strictly adhere to the treatment. Now Zaman is trying to confront a core challenge of connecting poor quality drugs to resistance: the lack of evidence.
Low quality drugs can be the result different issues, such as impurities introduced by either unsafe storage or manufacturing processes that interfere with their mode of action, or they can be drugs that simply lack proper dosage.
Zaman presented findings from laboratory tests that involved exposing poor quality versions of the tuberculosis drug rifampicin and the antibiotic ciprofloxacin to bacterial pathogens. In the case of rifampicin, microbes emerged that were resistant not just to rifampicin, but to its entire family of drugs. For cipro, the situation was even worse, he said.
Cipro is part of a family of antibiotics known as fluoroquinolones. But Zaman said the sub-standard versions of cipro gave rise to resistant mutations that went beyond fluoroquinolones to defeat other types of antibiotics, including ampicillin and tetracycline.
A key problem, Zaman said, is that so-called AMR "stewardship" programs meant to address the rise of resistance typically do not focus on drug quality issues. And in terms of regulatory measures, he said they were often "not good" for monitoring the quality of drugs meant for humans and frequently "non-existent" for antibiotics prescribed for livestock.
In addition to their potential contribution to AMR, sub-standard drugs also have emerged as major killers.
Sachiko Ozawa, of the University of North Carolina-Chapel Hill, showed evidence linking poor quality drugs for malaria and pneumonia to a significant number of deaths. She pointed to data from the WHO estimating that up to 72,000 to 170,000 children die every year due to poor quality antibiotics used to treat pneumonia. She also presented data from a recent study that found in Nigeria, "poor quality antimalarial drugs were responsible for 12,300 deaths annually" and imposed economic costs of about $892 million a year.
That's a "huge burden," Ozawa said.
ASTMH President-Elect Joel Breman of the National Institutes of Health Fogarty International Center (retired), co-chair of the symposium, said when considering the high number of deaths attributable to poor quality drugs, "We are talking about murder by medicine."
He said addressing both issues—deaths and the potential contribution to AMR—requires, among other things, simple, practical, standardized testing that will "allow people in the field to quickly find out if drugs are good or bad.
He said global health researchers have struggled to draw attention to the growing number of deaths attributable to poor quality drugs. He hopes new evidence of their potential contribution to AMR will attract more funding for confronting the problem.