ASTMH Annual Meeting 2023
blog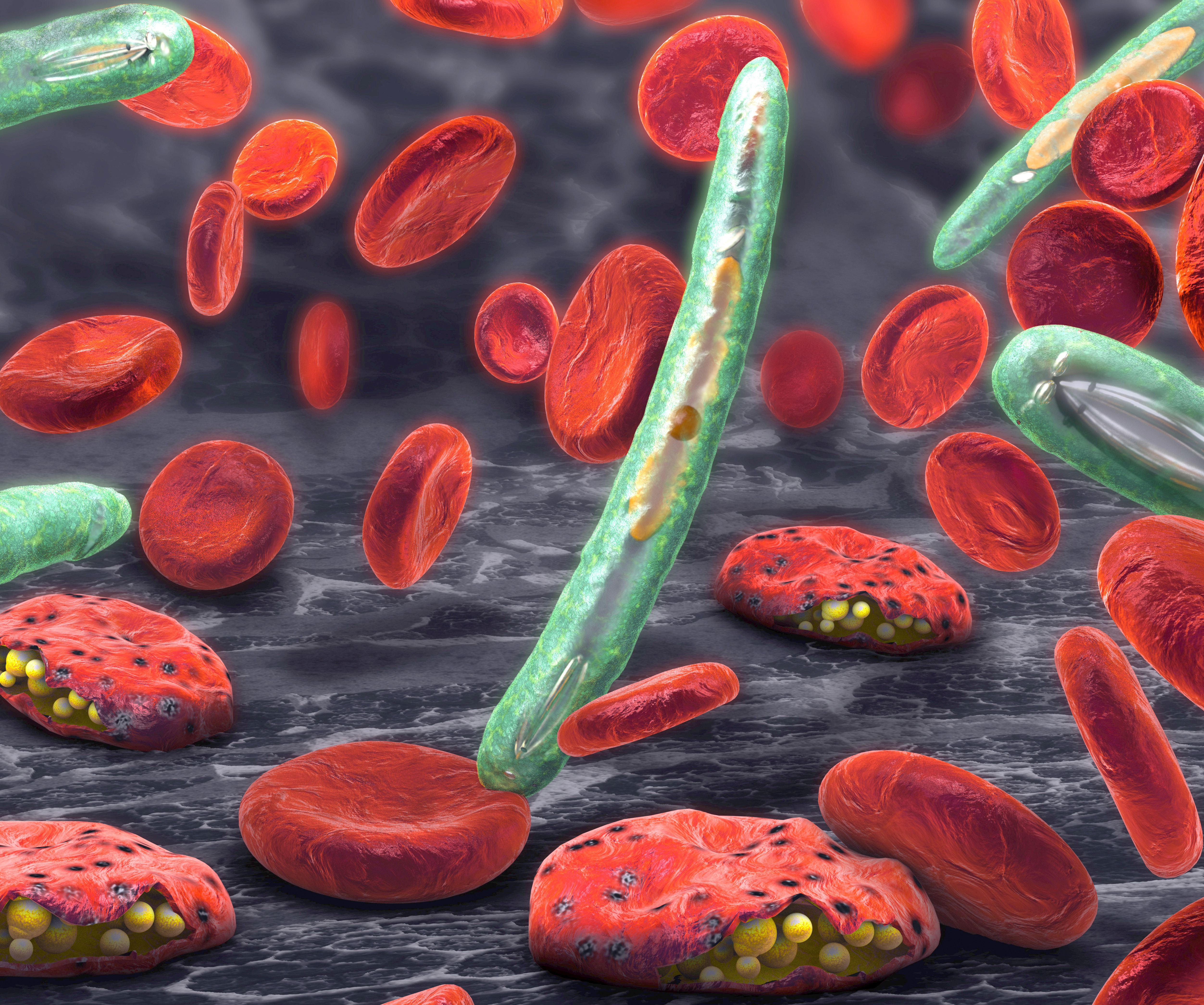 Photo:
Malaria, Global Health & Infectious Diseases
11.22.19
Increased global travel gives rise to malaria cases in the U.S. and a need for better access to intravenous treatment for the most serious cases. While the vast majority of the more than 200 million cases of malaria worldwide occur in sub-Saharan Africa and South Asia, the U.S. sees more than 1,500 cases a year and currently there is limited access to an intravenously-administered (IV) drug needed for the most serious cases.
Mark Travassos, MD, Assistant Professor of Pediatrics at the University of Maryland School of Medicine (UMSOM), warns that this treatment for severe cases of malaria is no longer widely available in IV form in the U.S. "Severe malaria is a medical emergency that requires immediate treatment with IV medication to reduce the risk of death," said Dr. Travassos, a pediatric infectious diseases specialist and malaria expert in UMSOM's Malaria Research Program. Dr. Travassos, a pediatric infectious disease specialist, spoke about his malaria research being conducted in Mali at TropMed19.
Without a broad supply of the IV drug, physicians treating serious malaria cases must on a case-by-case basis request IV artesunate, a non-U.S. Food and Drug Administration-approved drug for severe malaria that is only available from the Centers for Disease Control and Prevention (CDC) at ten different airports in the U.S. The CDC will then ship the drug to the airport closest to a requesting hospital. Delivery times will take on average eight hours, but they could be as long as 24 hours.
"This raises serious concerns," said Dr. Travassos, adding that the CDC's recommendation that a physician treat a patient with oral medication while waiting for IV treatment to arrive does not meet the standard of care for severe malaria and will not reduce parasite replication in the blood as rapidly as an effective intravenous medication.
At the hospital level, Dr. Travassos recommends a protocol that addresses potential delays in diagnosis and treatment of malaria, with anticipation of different scenarios. At triage, patients should be questioned about recent travel outside the country. Those who are febrile and have recently traveled to malaria-endemic regions should immediately have a rapid diagnostic test for malaria, and a thick and thin blood smear should be sent for an immediate reading, Dr. Travassos recommends.