ASTMH Annual Meeting 2022
blog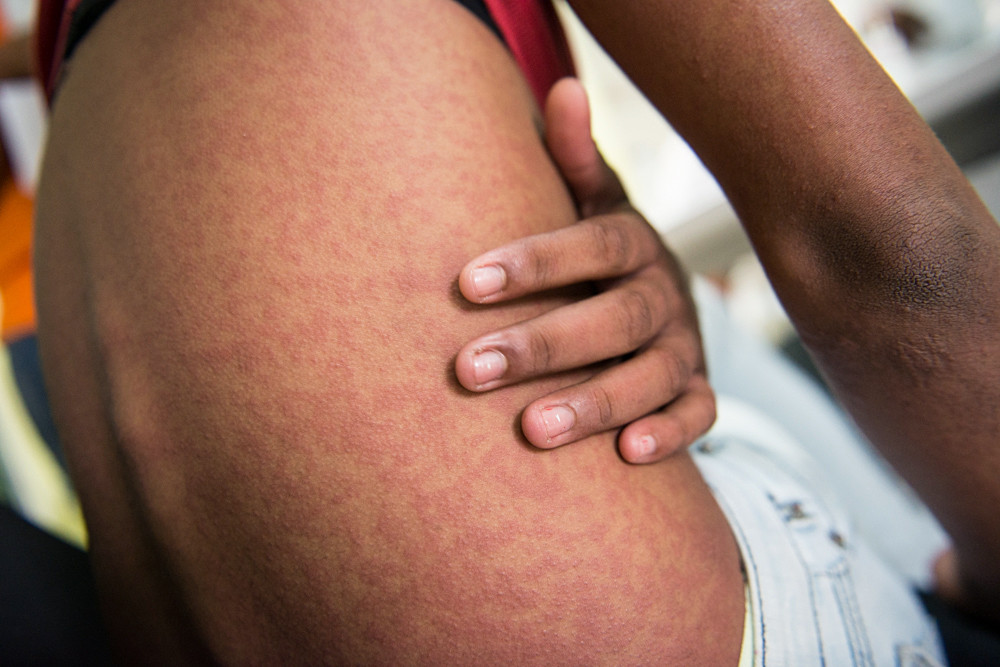 Photo:
Global Health, Infectious Diseases & Disease Outbreaks
11.21.19
By Matthew Davis
Matthew Davis, science writer from Burness, is covering the 2019 Annual Meeting.
Chikungunya infections have increased globally over the last 10 years, exposing many more people to this mosquito-borne disease that can lead to debilitating joint pain and neurological complications. And it's particularly dangerous when transmitted from mother to child.

But a TropMed19 symposium Thursday exploring efforts to develop a chikungunya vaccine revealed that the radically episodic nature of chikungunya outbreaks—surging suddenly, and then subsiding, sometimes for years—is making it very hard to conduct the most basic element of advancing a vaccine candidate: a clinical trial.
"It's very difficult to set up a classical phase three trial because the epidemics are hard to predict and may be over quickly, which is happening right now in our area," said Asha Mary Abraham, MD, Phd, FRCP, a chikungunya expert at Christian Medical College in Vellore, India. "We saw a peak of both dengue and chikungunya in our area, but with the cessation of the monsoons, it's died down. So by the time you set up (a trial), you may have to wait for another cycle."
Scott Halstead, MD, FASTMH, Past President of ASTMH and a global authority on mosquito-borne diseases, said when he was working in Thailand in the 1960s, 20% of children with hemorrhagic fever tested positive for chikungunya. But then, "10 years later chikungunya had disappeared from Thailand."
Annelies Wilder-Smith, MD, Phd, discussing the WHO's work around chikungunya vaccine development, said the fact that a 2007 outbreak in Europe and the 2013-2014 outbreak in the Caribbean "came and went" also illustrate why it can be hard to formulate a public health need.
There are several vaccine candidates currently under development. The University of Florida's Ira Longini, PhD, who worked with the WHO to implement an Ebola vaccine trial in the midst of the 2014-2015 West Africa outbreak, acknowledged the challenge of moving chikungunya vaccines into clinical trials. But he believes it's possible to conduct a trial linked to an emerging outbreak—if there is sufficient surveillance to detect early signs of the disease emerging. He said there is often a delay between the arrival of "sentinel" cases and a full-blown outbreak.
"In Cambodia in 2012, after the onset of the rainy season, we saw sentinel cases and then an outbreak occurred about a month later," he said, noting that if a candidate was ready and a plan in place, "We could have conducted a vaccine trial in this population."
Meanwhile, Wilder-Smith and Abraham also pointed to another impediment to vaccine development. While chikungunya can cause significant health problems, the disease is rarely fatal and does not cause the severe disease associated with other infectious pathogens like dengue. And that may be limiting support and urgency for bringing a vaccine to market.
Smith said there is a need to make a better case for the public health value of a chikungunya vaccine that accounts for multiple impacts. That includes acute and long-term illnesses, social and economic disruption—which was especially prominent when the disease emerged in the Caribbean—and the strain it places on the healthcare system.