ASTMH Annual Meeting 2023
blog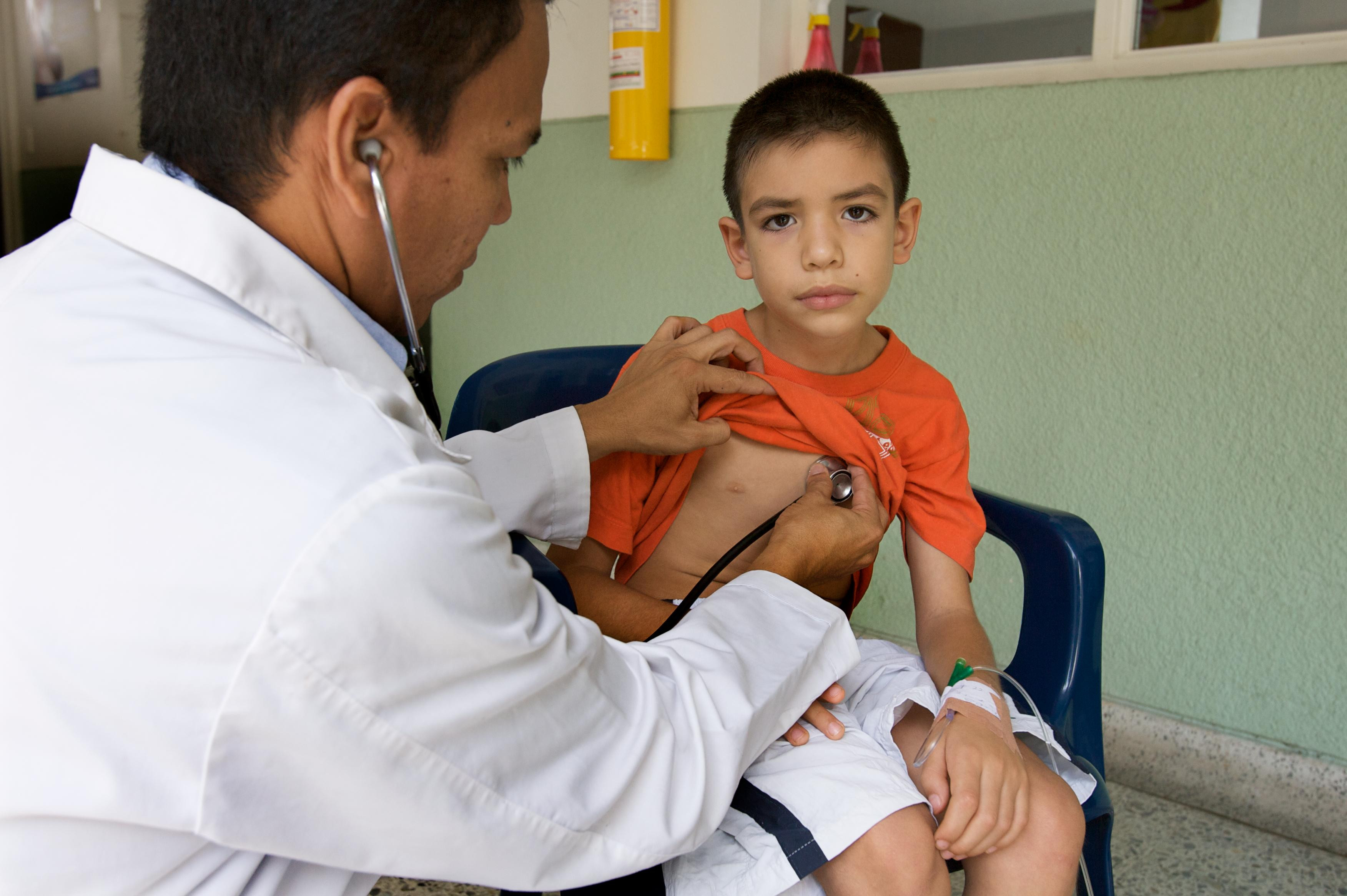 Photo: (Photo Credit: Pan American Health Organization)
11.20.19
By Matthew Davis
Matthew Davis, science writer from Burness, is covering the 2019 Annual Meeting.
Welcome to #TropMed19. Get ready for a fast and furious five days featuring an action-packed agenda as the world's largest gathering of global health experts convenes just across the Potomac River from Washington, DC.
The meeting will include a number of influential figures from our world.
That includes National Institutes of Health Director Francis Collins, MD, PhD, talking Friday about building a career in global health research; former ASTMH President Peter J. Hotez, MD, PhD, FASTMH, being recognized Thursday for his role in bringing new energy and expertise to the fight for vaccines; and public health power couple Abhay Bang, MD, MPH, and Rani Bang, MD, MPH, opening the meeting Wednesday with insights into their innovative approach to reducing infant mortality in India.
Over the last year, ASTMH Scientific Program Chair Dan Bausch, MD, MPH & TM, FASTMH, and Assistant Scientific Program Chair Stephanie Yanow, PhD, have combed through thousands of abstracts to build a diverse menu of symposia, scientific sessions and poster presentations that capture the full measure of the society's breadth and depth. Here are just a few highlights to consider as TropMed19 officially gets underway at the Gaylord National Resort in National Harbor, Maryland.
A World Seeks New Solutions as Ebola Spreads: Sessions on Thursday and Saturday will tell you all you need to know about the fight against Ebola virus disease (EVD) in the Democratic Republic of Congo. Presenters will include Sabue Mulangu of the DRC's National Institute of Biomedical Research, discussing the breakthrough Ebola drug clinical trial; Socé Fall, WHO's Assistant Director-General for Emergency Response; Natalie Roberts, Emergency Coordinator for Médecins Sans Frontières; and Dan Bausch, who leads the UK's Public Health Rapid Support Team, will discuss vaccination efforts.
Common Bacteria as Poison Pill for Dengue and Chikungunya: Thursday, an international alliance of researchers will present new evidence from work in Indonesia, Brazil, Vietnam and Australia that tested the power of mosquitoes carrying a bacteria called Wolbachia to significantly reduce transmission of dengue and chikungunya.
Results from Major Dengue Vaccine Trial: The fight against dengue is occurring on multiple fronts. Saturday, a representative from Takeda Pharmaceutical Company Limited will present safety and efficacy results from the company's on-going pivotal Phase 3 trial—the Tetravalent Immunization against Dengue Efficacy Study (TIDES)—of its dengue vaccine candidate.
Deploying Millions of Bednets to Revitalize Malaria Fight: Sleeping under bednets treated with insecticides that kill mosquitoes has played a major role in historical declines in malaria infections and deaths. But growing insecticide resistance is eroding their malaria-fighting power. On Thursday, scientists will present new findings from a clinical trial that involved distributing millions of bednets treated with an innovative pair of compounds in hopes of restoring their efficacy.
Pitch Competition Seeks an Outbreak of Innovation: Yes, TV's popular Shark Tank show has led to such successful innovations as the Squatty Potty, Tipsy Elves and Scrub Daddy. But can this format help produce the next big breakthroughs in global health? Friday, a panel that includes experts from the U.S. Centers for Disease Control and Prevention (CDC), the World Health Organization (WHO), the London School of Hygiene and Tropical Medicine, Vulcan Inc. and Roche Diagnostics will entertain a series of rapid-fire pitches. The winner gets $10,000.
Climate Change Heats up Health Threats: The earth's rapidly changing climate has the potential to intensify and expand the range of existing threats. Saturday, experts will discuss the impact of climate change on animal-borne diseases that threaten human health along with the role of heat in the recent rise of a mysterious chronic kidney disease in Central America.
Parasites and Other Diseases of Poverty in the United States: Thursday, researchers will provide the latest insights on parasite threats in urban and rural areas of the United States and report on the growing economic costs of Chagas, a disease spread by insects known as kissing bugs that can cause chronic heart and digestive problems.
Revisiting Hot Zones, Looking for Lost Cities: The inaugural ASTMH Tropical Bookshelf features the brothers Preston—Douglas and Richard—talking Friday about their best-sellers exploring the interplay between infectious disease, natural history and archaeological discovery. Douglas will discuss his latest, "The Lost City of the Monkey God," and Richard will discuss his recent book "Crisis in the Red Zone—The Story of the Deadliest Ebola Outbreak in History, and of the Outbreaks to Come."
Poor Quality Products Threaten Anti-Microbial Drug Efficacy: Already endangered by overprescribing and overuse in livestock, the lifesaving power of anti-microbial drugs is now under siege from a rise in poor quality drugs that can accelerate the emergence of drug-resistant strains. Friday, researchers will explore new insights into threats to the most potent class of antibiotics, fluoroquinolones (which include the commonly used drug ciprofloxacin), and whether poor quality antimicrobials are driving resistance in tropical regions.