ASTMH Annual Meeting 2023
blog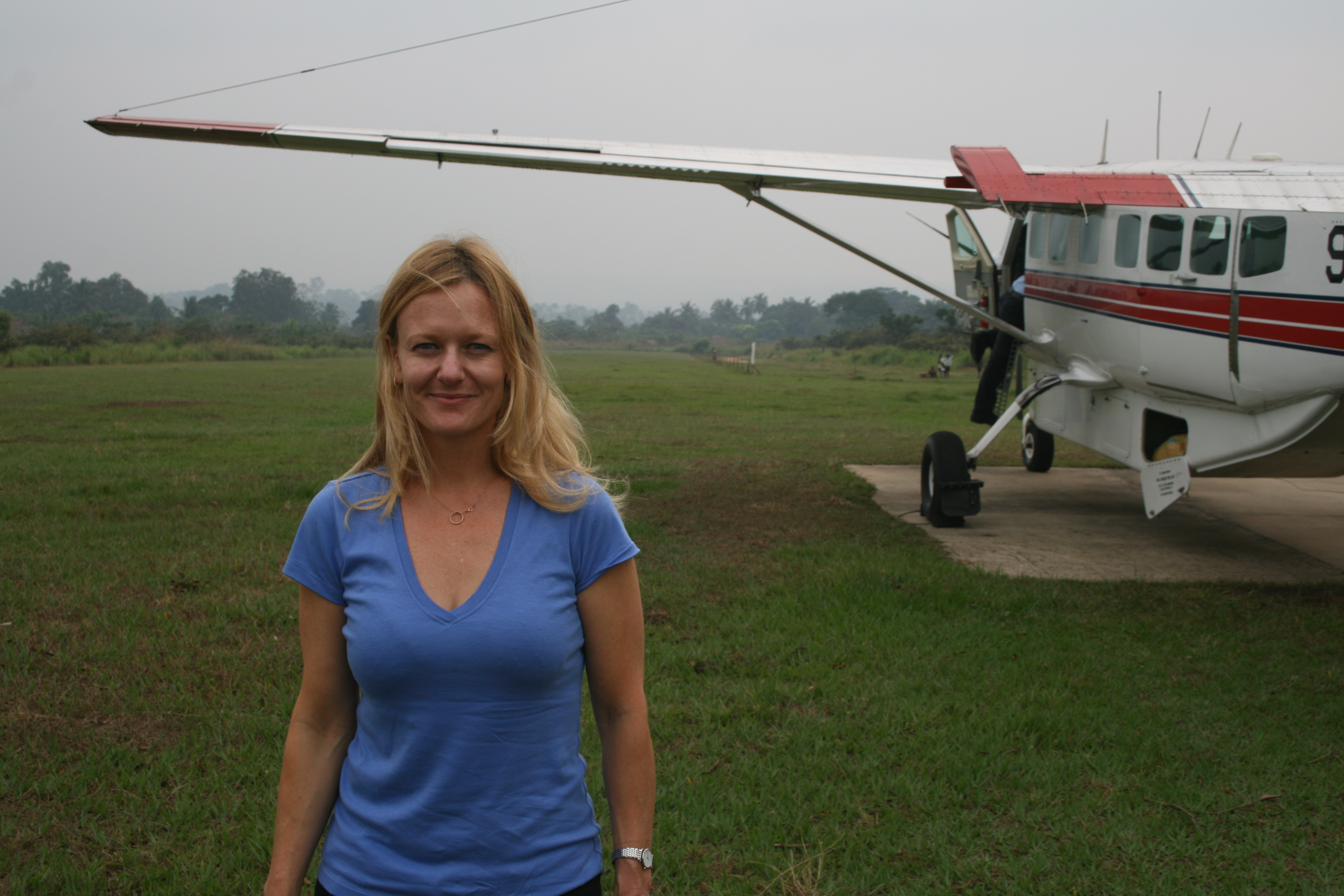 Photo:
Africa, Disease Outbreaks, Global Health & Infectious Diseases
09.16.19
Q&A with Anne Rimoin, PhD, MPH, Professor of Epidemiology at the UCLA Fielding School of Public Health and Director of the UCLA Center for Global and Immigrant Health and Director of the UCLA-DRC Health Research and Training Program


Describe your work.
I am an infectious disease epidemiologist and I run a research program in the Democratic Republic of the Congo (DRC). Together with my Congolese colleagues, I founded the UCLA-DRC Health Research and Training Program in 2004 to support collaborative epidemiological studies of infectious disease endemic to the Congo Basin, provide technical assistance to national health programs and build public health research capacity on the ground.
Why have you chosen to focus your work in the DRC?
We are working in an important and often neglected part of the world. The DRC is a place with a very high and diverse disease burden, extreme poverty and limited public health infrastructure. An estimated 80 million people in Congo live at the edge of one of the largest and most biodiverse rainforests in the world, which makes it a hotspot for global disease emergence. HIV, Ebola, Monkeypox, Marburg and Zika have all emerged from these same Central African forests.
On top of the ecologic factors which make DRC such an important infectious disease epicenter, the country is geographically distinct. DRC is the largest country in sub-Saharan Africa, bordering nine other countries. Infectious diseases that originate in Congo respect no such manmade boundaries: the current ease and speed of international travel and trade mean that diseases that start in remote regions of Central Africa can quickly affect the rest of the world. Rapid detection and discovery of new diseases at their source are critical to stopping disease transmission and potential epidemic/pandemic events in their tracks. The ongoing Ebola outbreak in North Kivu, DRC, underscores the urgency of this issue.
Why does your work matter?
It matters for several reasons. Our team of researchers and collaborators are monitoring key populations who live at the animal-human interface and are at the greatest risk for disease spillover and continued transmission. We are training a cadre of local and international epidemiologists and global health leaders who will be operating on the front lines, preventing local disease outbreaks from expanding into global pandemics. And we are doing this in one of the most challenging environments on the planet where it is most needed.
What do you like most about what you do?
The most rewarding aspect of my job is the regular opportunities for collaboration with so many excellent researchers from diverse disciplines – epidemiology, ecology, immunology, virology, modeling, biostatistics, anthropology, health economics and public policy. It takes a multi-disciplinary perspective to solve the problems we are tackling. Finding solutions requires a collective effort from people in a variety of different disciplines, as global health and tropical medicine are inherently inter-disciplinary.
What's challenging about your work?
The logistics of conducting rigorous research in remote rural settings of DRC are extremely challenging. Things that we take for granted here in the United States such as stable electricity are not available in the areas where we work. Setting up a field laboratory in rural Congo requires thinking through every detail from beginning to end and having several back up plans. For example, we first consider how we will get there: Do we need to charter an airplane? Rent vehicles, motorcycles, or dug-out canoes when the roadways are flooded over in the rainy season? Sometimes we are required to walk long distances with surveillance and laboratory equipment in hand when even traditional modes of transportation are unable to reach remote human settlements. We have to think through how we will work with the local communities we are trying to better understand and establish good communication and trust prior to initiating scientific research. Maintaining cold chain for biological samples collected on these types of field trips requires thinking through how many generators we need, how much gas is required to power those generators, how many KVAs each piece of equipment will pull, etc. The devil is always in the details.
What advice do you have for aspiring researchers in your field?
My advice is just go for it! Be willing to roll up your sleeves and get your hands dirty. Dive in enthusiastically and be open to new opportunities and experiences in places you never thought of or on topics that are unfamiliar. You never know where they will lead you. Don't get discouraged by challenges but rather embrace them and learn from the process of finding solutions.
What are you most looking forward to at #TropMed19?
My favorite part of the ASTMH Annual Meeting is learning about all of the important and creative research that has been taking place around the world. Research that I may not even be aware of because I am so busy on my own track. I am always so inspired by the talks, poster sessions and opportunities to exchange knowledge and ideas. ASTMH brings together a rich and diverse group of researchers, public health practitioners and policymakers to share ideas, problem-solve, brainstorm and build collaborations with the shared enthusiasm and optimism of making the world a better place.
Join Anne Rimoin and other leading global health and tropical disease experts at the
2019 Annual Meeting of the American Society of Tropical Medicine and Hygiene
November 20 - 24, 2019
Registration opens June 17, 2019 - More information here