ASTMH Annual Meeting 2023
blog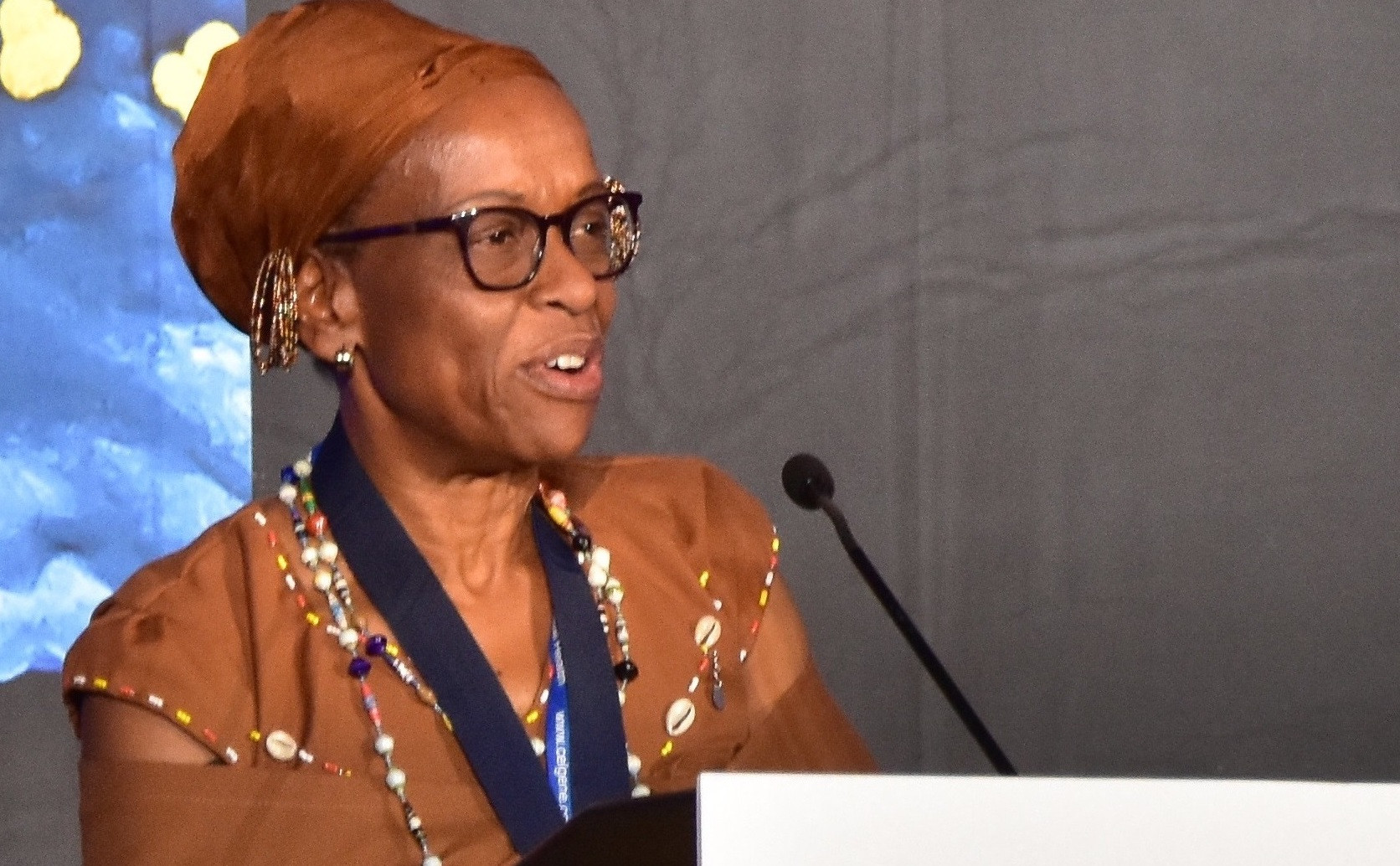 Photo:
Africa, Disease Outbreaks & Global Health
08.14.19
Njeri Wamae has been overcoming barriers since she was born in June 1956 in Kenya. She became the pioneer of her family, the first generation to leave Kenya and get a college education.
That determination, and her ability to overcome barriers in education and her experiences as well as achievements in tropical medicine, was recognized by the Society last year when it awarded Dr. Wamae the Clara Southmayd Ludlow award at TropMed 2018.
Since her high school days, she knew that her interest was in health sciences. But it was while doing research for a term paper that she had the shocking realization that river blindness a disease that she had never seen or heard of was disproportionately endemic in Africa. This revelation inadvertently handed her a life-long passion.
She left Kenya to pursue a Bachelor of Science in Parasitology and Medical Entomology at Bowling Green State University, Ohio. After graduating, she returned to Kenya and worked with Ministry of Health. Besides working on intestinal parasites, she also worked on lymphatic filariasis under the mentorship of the late Prof. Dirk Wijers in remote areas in coastal Kenya. It is the experience of seeing people die from lymphatic filariasis in poor communities that led her to doggedly pursue her specific passion to help people with the disease.
"I once listened to her explain how she made a decision to study in the USA at a tender age back in the 70s and I could not help being impressed by her self-driven nature," said Simon Kariuki, Ph.D., a colleague and Chief of the Malaria Branch at the Kenya Medical Research Institute. "When she left Kenya to study in the USA, she was on a partial government of Kenya scholarship, which only lasted for one year, and through sheer determination, she had to fall back on work-study programs to support her through her studies. To supplement this, she worked in various summer jobs, including de-tasseling corn in corn farms in Des Moines, Iowa, as well as selling encyclopedia and bibles from door to door for the Southwestern Publishing Company.
"I couldn't help but wonder aloud how she could take such challenging summer jobs and study at the same time," Kariuki said. "As if this was not enough, she surprised me even further by affirming that it was indeed a difficult undertaking for college kid not to mention an alien one, but she was determined and, indeed, she was given several awards by the publishing company, including Top Sales and Best Salesperson."
Wamae was studying at Tulane University during the early 1980s at a time when the global health community believed that establishing a laboratory model for Wuchereria bancrofti (the human parasitic flatworm which is responsible for nearly 90 percent of lymphatic filariasis cases) would help in drug trials that would be alternatives to treatment with diethylcarbamazine and free of severe adverse events in areas where Wuchereria bancrofti was co-endemic with onchocerciasis.
Armed with laboratory model skills, she returned to Kenya to work at Kenya Medical Research Institute (KEMRI) and the Institute of Primate Research to specifically establish Wuchereria bancrofti in non-human primates. The sudden focus on using donated ivermectin for treatment of Onchocerca volvulus that extended efficacy to Wuchereria bancrofti saw the termination of search for a laboratory model. However, her team recovered two new skin-dwelling filarial parasites.
Dr. Wamae led Kenyan teams at KEMRI that made contributions to the DEC-Albendazole combination treatment and community-drug distribution (Com-DT) for Wuchereria bancrofti, which have informed global policies on preventive chemotherapy. Her mentees' NTDs work at KEMRI continue to immensely contribute to global health. She recently led the national team that helped Kenya get certified by WHO as free of guinea worm disease in May 2018.
"I am personally proud of her achievements and commitment to improving livelihoods of under-served communities, her pioneering work in global health and self-driven spirit," said Kariuki.