ASTMH Annual Meeting 2022
blog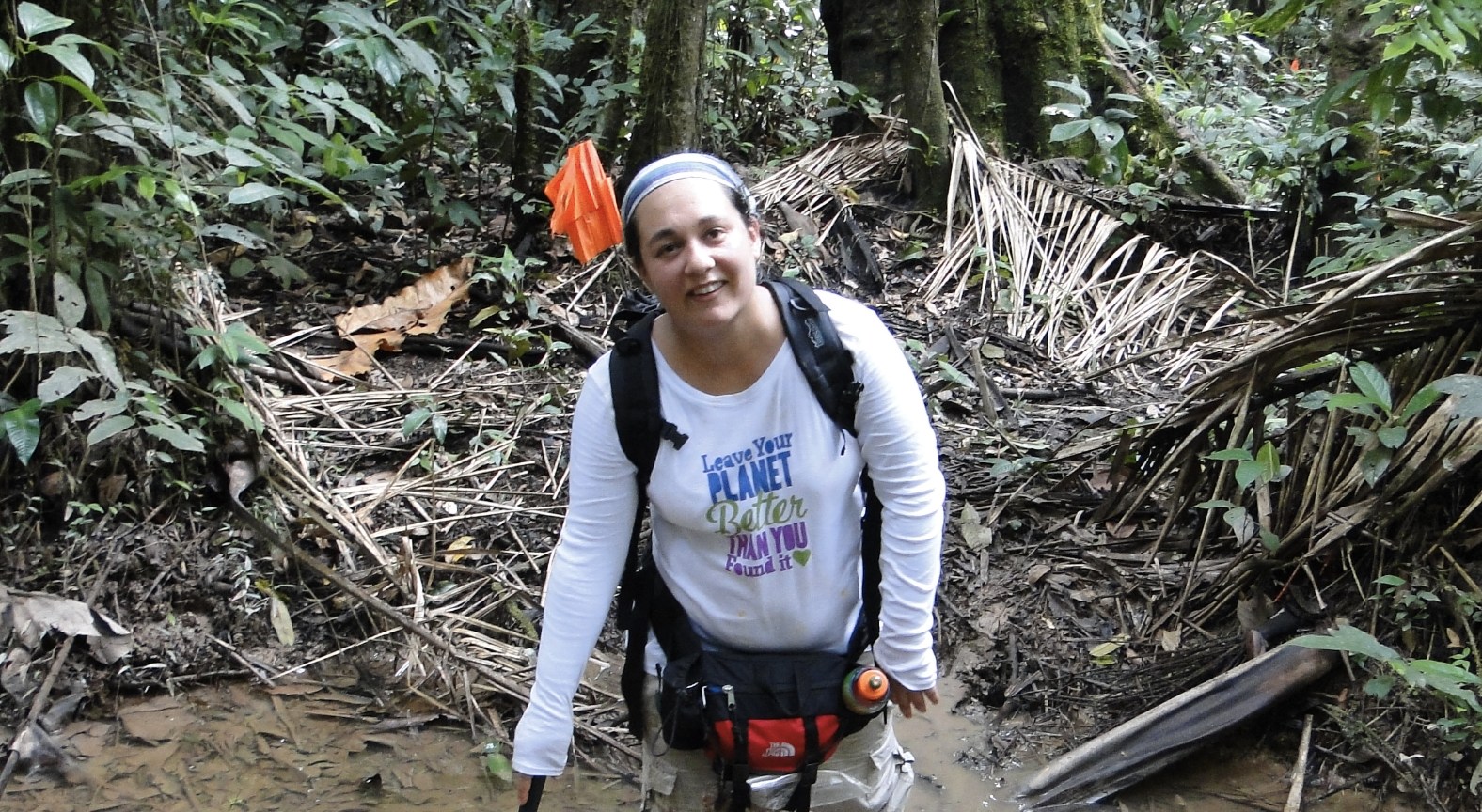 Photo: Photo Credit: M. Claudia Guezala
Disease Outbreaks, Global Health & Infectious Diseases
07.10.19
Q & A with M. Claudia Guezala V. DVM, PhD, Vector Borne and Zoonotic Diseases Unit, Virology and Emerging Infections Department at Naval Medical Research Unit No. 6 (NAMRU-6) - Lima, Peru

Describe your work
I am a veterinarian. I work with zoonotic and vector-borne diseases: infectious diseases that have an animal origin or are transmitted by animals or insects like mosquitoes. Since the last ~10 years I have been working mainly with viruses. A lot of my time I am out in the field trapping animals that might be the reservoirs of these viruses and, also interacting with the people who are directly affected by these pathogens. My work is basically trapping these animals and getting samples from them so I can find out which animals can actually carry pathogens that make you sick. The rest of the work is done in the lab trying to find out ways of how to counteract these disease transmissions.
Why does your research matter?
Well, I mostly work with neglected diseases. I think that the scientific community and the community in general does not understand the importance of the One Health concept, which basically means that if you have a healthy environment and healthy animal species, you will have healthy humans. Everything is connected, so if we don't approach these problems from that view, we will not solve these issues. I think that the contribution of my kind of research brings awareness to these issues and highlights that connection.
What do you like most about what you do?
I get to go to the field and interact with the people directly affected by these diseases, in the place where the disease is actually happening. When you go to rural areas and explain to the people what it is you are doing, what your work is about and that the ultimate goal is basically to try to stop a disease, they are so grateful for that. That's the best part of my work. To interact with the people and to try to help them in some way.
What's challenging about your work?
You go to these areas to work with a certain disease, but you also meet these people and see a lot of different problems that they have like lack of sanitation or clean drinking water – maybe not exactly linked to your research, but in the end, everything is linked. So that's also hard to find because there's a lot of factors that need to be addressed and you do not have the capability to do much about it.
Recently, we have had a few outbreaks of vector-borne diseases in the Americas transmitted by mosquitoes, like the Zika outbreak. We were trying to find out which animals would be reservoirs for these viruses. That involves a lot of work in the field but also a lot of work in planning and coordinating activities with the local authorities, a huge task per se. Sometimes logistics – keeping up a cold chain, shipping heavy equipment to a remote site – all of that is a huge challenge. Sometimes you manage to do it on time, sometimes you don't and you have to adapt. It's hard but it will contribute toward gaining knowledge and toward actually mitigating the transmission of these diseases.
What advice do you have for aspiring researchers in your field?
You're going to find a lot of challenges, but don't lose the passion. You have to love what you do and at the end, you're contributing to improve the health of so many people. So just don't lose the passion.
-- --
Join Claudia Guezala and other leading global health and tropical disease experts at the
2019 Annual Meeting of the American Society of Tropical Medicine and Hygiene
November 20 - 24, 2019
Registration opens June 17, 2019 - More information here