ASTMH Annual Meeting 2023
blog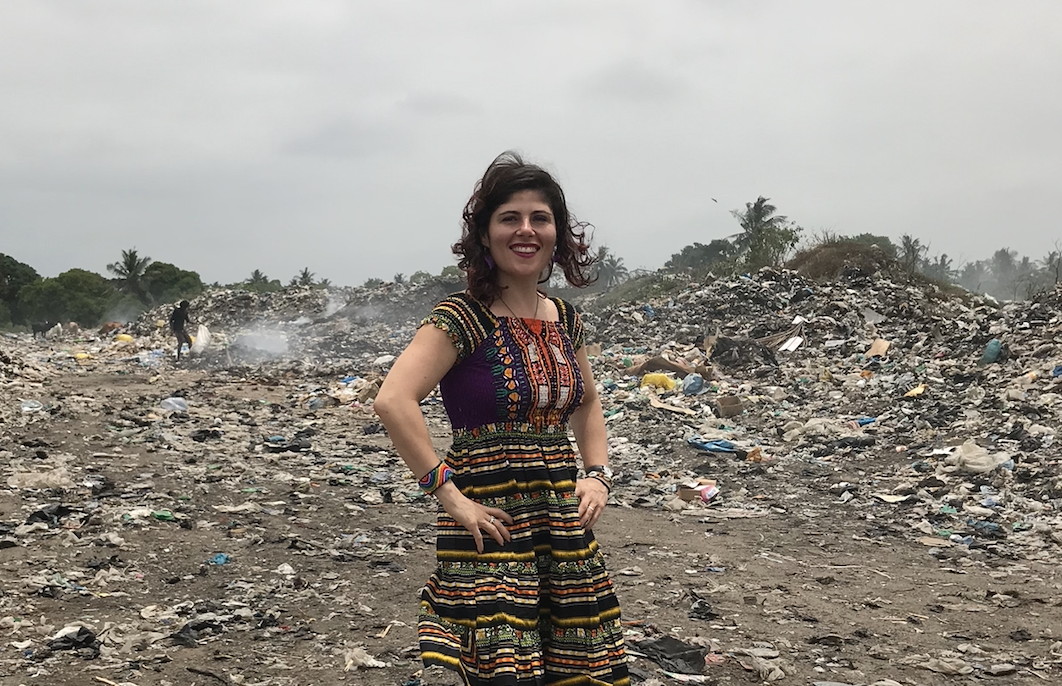 Photo: Photo Credit: A. Desiree LaBeaud
Infectious Diseases, Dengue Virus, Cholera & Disease Outbreaks
06.14.19
As an infectious disease researcher and physician, I spend much of my time trying to understand mosquito-borne diseases and how humans and mosquitoes interact. And now, because the mosquito vectors that we study prefer to breed in plastic waste, I am declaring a war on plastic water bottles.
For much of the past year, my teams at Stanford University and in Kenya and I have been mapping transmission of Zika, dengue and chikungunya, three viral illnesses spread by the Aedes aegypti mosquito. We are excited to share our new work from several ongoing projects in Kenya at the ASTMH Annual Meeting in November.
Over the years, we've found that Kenyan kids, in both rural and urban settings, bear the brunt of chikungunya and dengue. The best way to prevent these diseases is to track down the mosquitoes – understanding their behavior and where they are breeding and living. We also have zeroed in on some human behaviors that enable the mosquitoes to do what they do.
We have remained committed to research that decreases disease risk through community-based interventions and empowers the people in these communities and stakeholders like public health officials to make informed decisions that result in better health. Often, arboviral disease mitigation depends on costly vector control like spraying and larviciding targeted to high-risk areas, which can be difficult to identify. But using a new low-cost approach, called spatial video geonarratives, where we set up cameras and conduct interviews to stimulate discussion and collect fine details from multiple sources about an area, we can get a better understanding of how to control mosquitoes. Through this approach, we have interviewed local vector control technicians, community health workers, and leaders in urban areas of Kwale County, Kenya to track in fine detail the patterns of mosquitoes and the risks of disease transmission for people living in those areas.
This information can be used to forecast high-risk exposure areas and inform policy recommendations to maximize mosquito control in resource-limited settings like Kwale County. Our team is also trying to understand why certain households in our study villages in Kenya consistently produce more mosquitoes (Aedes aegypti) than others to help identify new cost-effective vector control strategies. This is where the trash comes in. Mosquitoes like to breed in empty containers, not just the big jerry cans where villagers store their water for drinking and cooking.
We have been working with local schools and communities to help educate people in the community to collect trash where mosquitoes breed which will in turn reduce disease risk. Our most active participants have been the children in these communities. We made it a game for them. And the result was so impressive: 250 schoolkids collected more than 17,000 containers weighing over a ton that we classify as "no purpose" or trash. Now, we are working with our community members to create a sustainable program for them to collect trash on an ongoing basis. We also are working to understand the impetus for or against behavior change following the intervention.
Finally, we have a newly funded project that aims to take plastic waste and repurposes it for profit in Kenya using a community-based recycling and social entrepreneurship program. Kenyan entrepreneurs have expressed interest in reusing plastics, and some programs are already collecting and sorting trash and using it to make items such as building materials and art.
Our next step is to pilot the entrepreneur incubator program to remove trash and help locals make profits, which simultaneously cleans up the environment and alleviates poverty.
Plastic trash is just one risk factor that impacts arboviral transmission that often goes unmeasured. Our team is looking forward to sharing what we have learned and to exploring other often unmeasured risk factors that contribute to the spread of arboviral disease risk such as the built environment – buildings and other structures – violence and solid waste pollution, as well as solutions, at TropMed 2019.
-- --
2019 Annual Meeting of the American Society of Tropical Medicine and Hygiene
The World's Leading Meeting of Global Health and Tropical Disease Experts
November 20 - 24, 2019
Registration opens June 17, 2019 - More information here