ASTMH Annual Meeting 2023
blog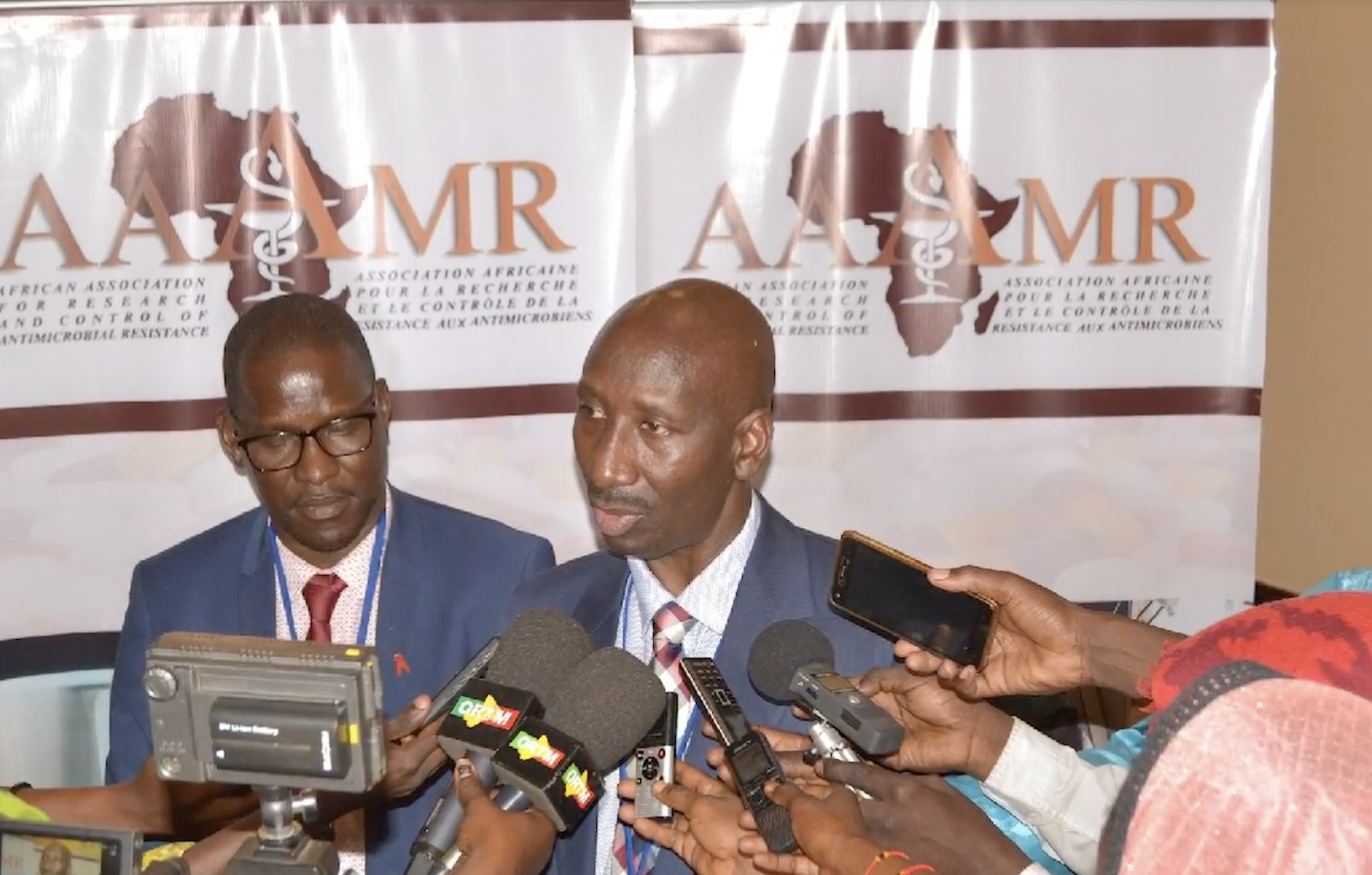 Photo:
Malaria, Disease Outbreaks, Global Health & Infectious Diseases
04.15.19
Author:
Abdoulaye Djimdé, PharmD, PhD
Associate Professor of Parasitology and Microbiology, University of Sciences, Techniques and Technologies of Bamako, Mali
Board Member, ASTMH
I grew up in rural Mali in West Africa about 700 kilometers (430 miles) from the capital city Bamako. Like in much of sub-Saharan Africa, malaria was and is all around. It tragically touches every family in some way. When I was about 12 years old, my younger brother whom I loved and cherished very much died of malaria. One day during the rainy season, he got very sick. My parents took him to the hospital so he could get better. He never came back.
Our family's tragedy inspired me to become a doctor so that no other people would experience what we went through. That experience also inspires me each and every day to help bring funding for scientific research and development to my home country to create an environment that supports the next generation of African scientists who will stay in Africa surrounded by what they are trying to fix.
For those of us who live with it, it's a personal engagement, because we have suffered from it, and we see people around us day in and day out suffering from it. So, that gives us a level of engagement, a level of drive that you cannot have just by pursuing a career out of interest or curiosity.
It is why I returned to Mali in 2001 after completing my PhD in genetics in the United States.
Currently, I work with my team at the Molecular Epidemiology and Drug Resistance Unit at the Malaria Research and Training Centre University of Science, Techniques and Technologies of Bamako studying the genetics of drug resistance in people and trying to get better insights into how the parasite becomes resistant and how we can find better tools to more effectively kill it.
We work with people in the clinic in remote areas in Mali and other places in Africa. Sometimes you do everything you can, but you can't save someone's child. When that happens, and you look at the face of the mom who was expecting better results, that is really disheartening. But what keeps us going is when you see a mom smiling after her child is saved after hanging between life and death two, three days before. It's knowing that you are having a direct impact on people's lives that makes all the difference.
Being a specialist in drug resistance, I am intently focused on what's happening in Asia with malaria parasites becoming resistant to artemisinin. This helps us learn how the parasite is changing and research whether this is happening in Africa.
Drug resistance is a major problem -- recently there have been some headways into the fight against malaria. And most of these successes were due to us having new control tools -- more specifically, a new combination of artemisinin based combination therapies that are new drugs that were really effective and safe to use. And now that resistance is developing to that, it threatens to complicate the fight against malaria.
In the late 1940s and early 1950s, there was a lot of hope that malaria could have been eliminated or even eradicated. And there were a lot of activities around the world trying to eliminate malaria, and a lot of progress was made in many places, successfully eliminating malaria in many places like the United States. But in Africa, there was not much progress. And I think one of the reasons for that lack of progress was the fact that there was very little African scientist involvement in the effort--e.g., doing the research and actually tackling the malaria problem on the continent.
I strongly believe that these diseases that are endemic in the tropics, they would be better dealt with if we had a strong contribution of those scientists that live with the disease and that actually have not just career incentives but also personal incentives in fighting against the disease. That's the reason I do everything I can to attract funding, train young Africans, develop infrastructure, research capacity, so that African scientists can be better equipped, trained, and able to play their part in the global effort to eliminate malaria.
2019 Annual Meeting of the American Society of Tropical Medicine and Hygiene
Leading Meeting of Global Health and Tropical Disease Experts
November 20 - 24, 2019
Registration opens June 17, 2019 - More information here