ASTMH Annual Meeting 2023
blog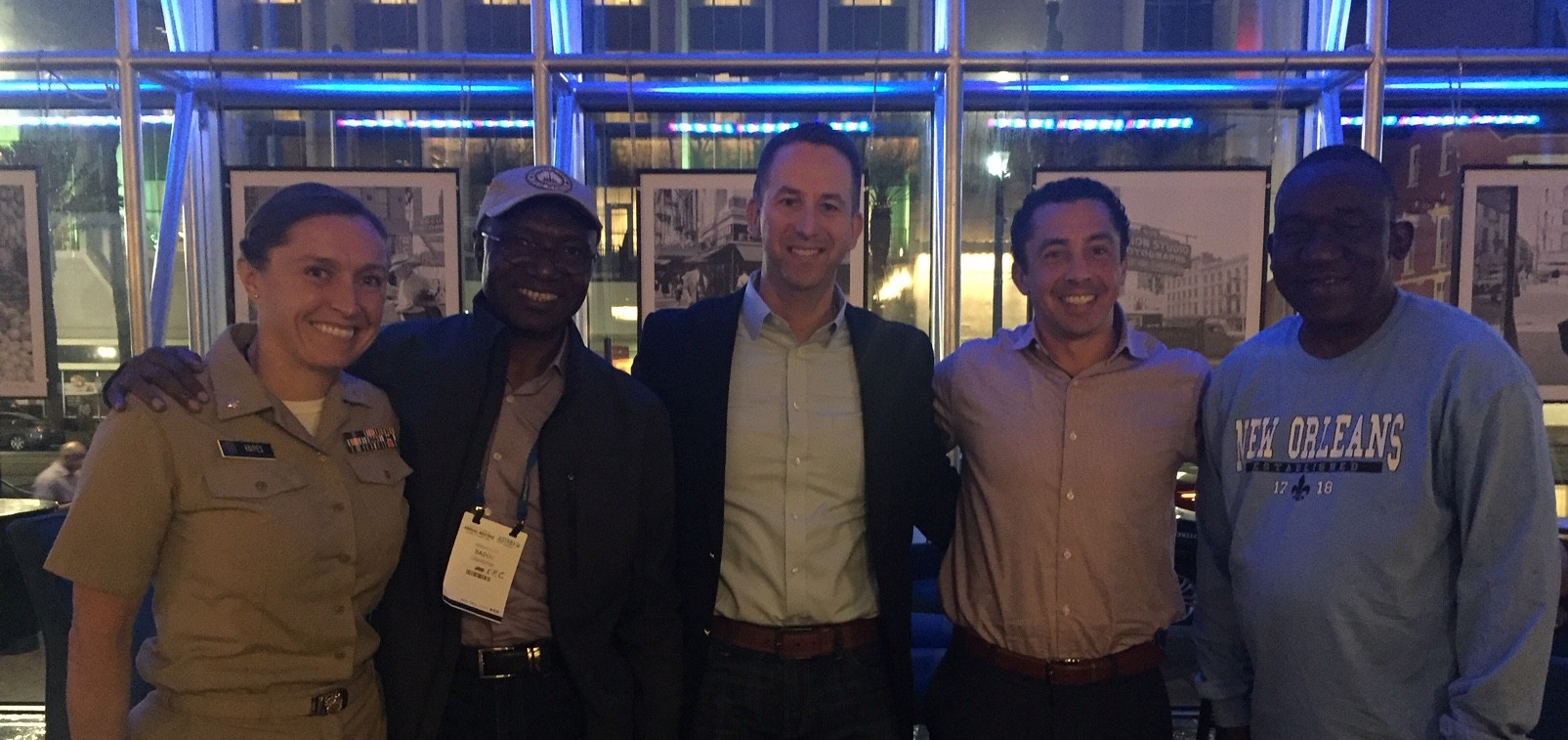 Photo: Members of the Democratic Republic of Congo PMI Country team pose with Dr. Ken Staley, U.S. Global Malaria Coordinator
Global Health, Public Health, Malaria & Infectious Diseases
11.14.18
Celebrated every 10 November, World Science Day for Peace and Development highlights the importance of science in and for society and that science, peace and development are interlinked.
This year, I'm taking this internationally-celebrated day as an opportunity to reflect on my time at American Society of Tropical Medicine and Hygiene (ASTMH) Annual Meeting and its significance in bringing together tropical medicine and global health professionals to connect, share ideas and support each other on our endeavors to build stronger communities and resilient societies through the advancement of scientific knowledge in our respective fields.
"This World Science Day for Peace and Development 2018, UNESCO urges everyone to exercise their human right to participate in and benefit from science. This right is enshrined in the Universal Declaration of Human Rights, which celebrates its 70th anniversary this year, but it is only when we use this right to join and support scientific endeavours that we can transition to stronger science and reinforce scientific culture in our societies." Audrey Azoulay, Director-General of UNESCO
The first thing I am always struck by when attending the Annual Meeting is its diversity. Through its elected and appointed leaders, committee structure, awardees, and presenters, ASTMH strongly encourages and embodies inclusivity and the need for perspective from different countries, institutions, and backgrounds.
This year the conference drew over 4,600 attendees representing over 100 different countries—the most in meeting history, but ASTMH still sees room for improvement. Newly appointed ASTMH President, Dr. Chandy C. John, is making it a priority to "increase the involvement of international members, particularly those from low and middle-income countries" during his tenure.
This commitment to promote national and international solidarity for shared science between countries resonates with the U.S. President's Malaria Initiative (PMI). The United States is committed through PMI to continue to support country-led work that lifts the burden malaria places on their communities. Together with partner countries, PMI is working to optimize the use and scale-up of effective tools for the prevention and control of malaria. At this years' conference PMI supported nearly 100 symposia, scientific sessions, and poster presentations, many of which were shared by our collaborating partners in-country including National Malaria Control Programs colleagues.
You benefit so much from the sessions at the Annual Meeting, from the networking, from the collaboration with other people, but it's imperative that we broaden this community of practice beyond the bounds of our individual institutions and organizations. By linking science more closely with society, we can help ensure that citizens in the communities we serve are kept informed of scientific developments and understand the importance of science in our daily lives and in creating healthy, sustainable communities.
Caitlin Christman
Senior Malaria Technical Advisor
U.S. President's Malaria Initiative
To learn more about PMI's programs and research visit PMI.gov or follow us @PMIgov on Twitter.