ASTMH Annual Meeting 2023
blog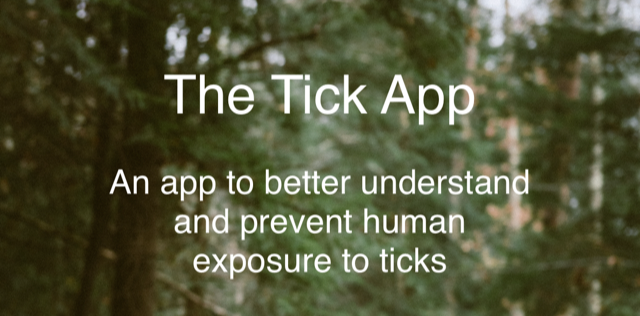 Photo:
Infectious Diseases, Global Health & Disease Outbreaks
10.30.18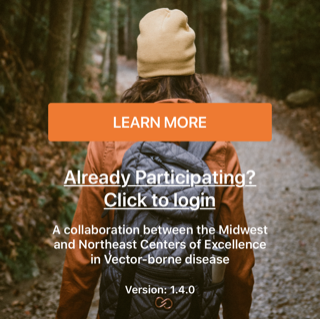 In their efforts to understand behavioral differences between people in the Northeast and Midwest that can expose them to tick-borne diseases, a team of tick experts from the University of Wisconsin and Columbia University identified one risk factor that doubles as a revealing cultural divide: 60 percent of Wisconsin residents who signed up for their innovative Tick App survey tool reported mowing their own lawn. Only 25 percent of those from New York state identified as self-mowers.
"The lawn mowing difference is still staggering to me," said Gebbiena Bron, who presented findings Tuesday at TropMed18 of a study that is using the Tick App to look at risk factors influencing human-tick encounters in Lyme disease-endemic areas of the two regions. Thus far, the app has been downloaded by 663 people in the Midwest and 366 people in the Northeast. Users consent to allowing researchers to regularly track their movements. Many also keep a diary and post pictures of ticks they may find on themselves or their pets.
In all seriousness, Bron noted that lawn work may be an under-appreciated risk factor for Lyme disease. She said most people associate tick encounters with being in the woods, but there is increasing evidence of ticks "in your yard." For example, of the 460 reports of tick encounters fielded thus far, 41 percent of app users from the Midwest and 56 percent from the Northeast believed the encounter occurred in their own yards.
Bron said she and her colleagues from Columbia came up with the idea of the Tick App to address the challenges of observing how human behavior can affect the prevalence of Lyme disease. "We are very difficult animals to study," she said. But smartphone apps, she said, are proving to be excellent tools for following Homo sapiens.
Thus far, the data collected form the app indicate tick encounter risks are generally higher for people in the Midwest. The app revealed that, in addition to the lawn-moving divide, the Midwestern cohort was more likely to spend time outdoors gardening, camping, hunting and fishing. At the same time, she said the Midwesterners were more likely to do things to reduce the risk of Lyme disease, like wearing protective clothing and regularly checking themselves for ticks.
To translate that finding for a lay audience, Bron said: "The Packers beat the Jets."
Going forward, Bron said researchers are looking for ways to gather data that can assess the risk level of individual tick encounters "because not all tick encounters are created equal." For example, researchers would like to know how many involve black-legged ticks, which carry Lyme, or another type, like lone star ticks, which do not.