ASTMH Annual Meeting 2023
blog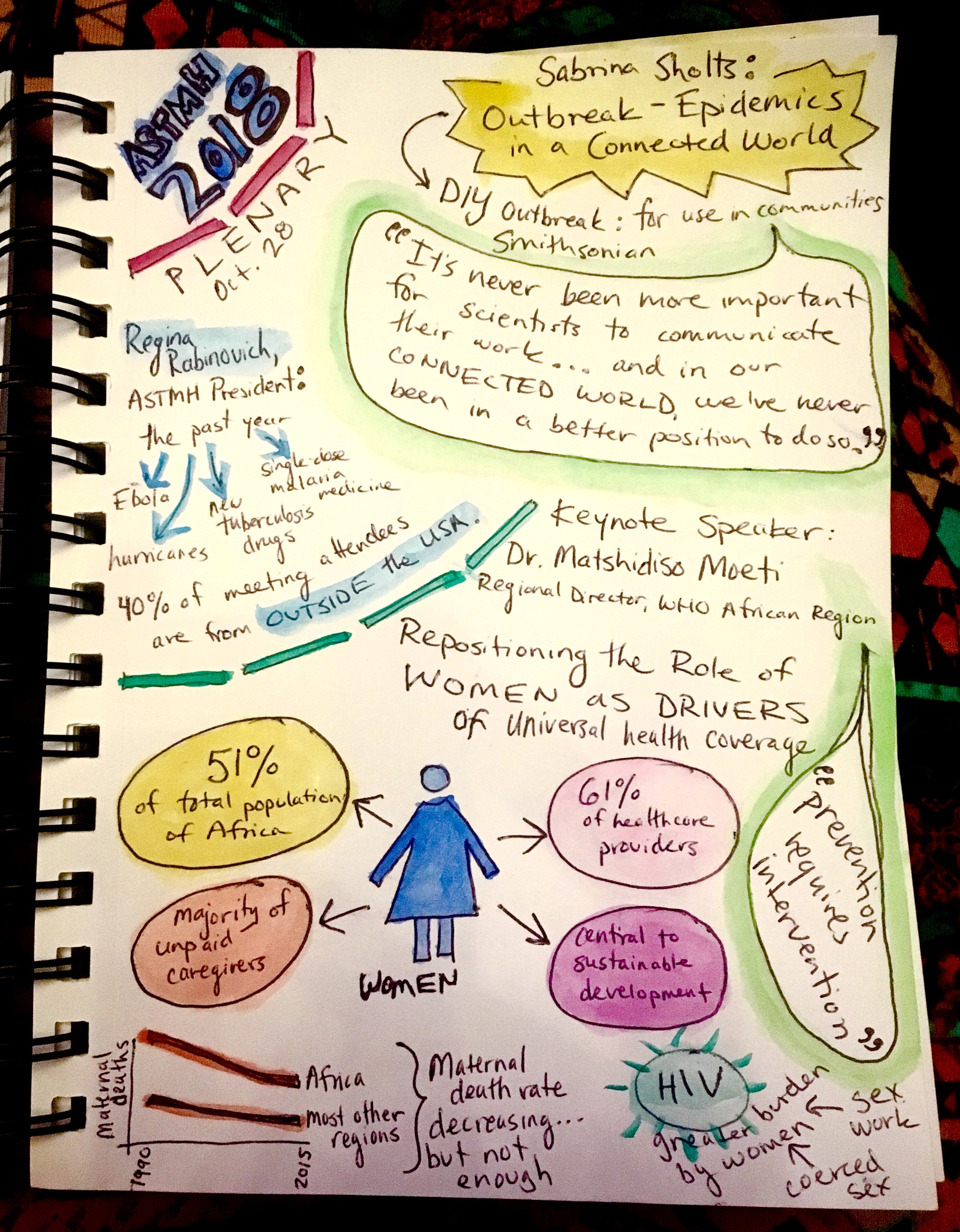 Photo: Photo Credit: Nina Finley
Plenary, Hiv & Infectious Diseases
10.29.18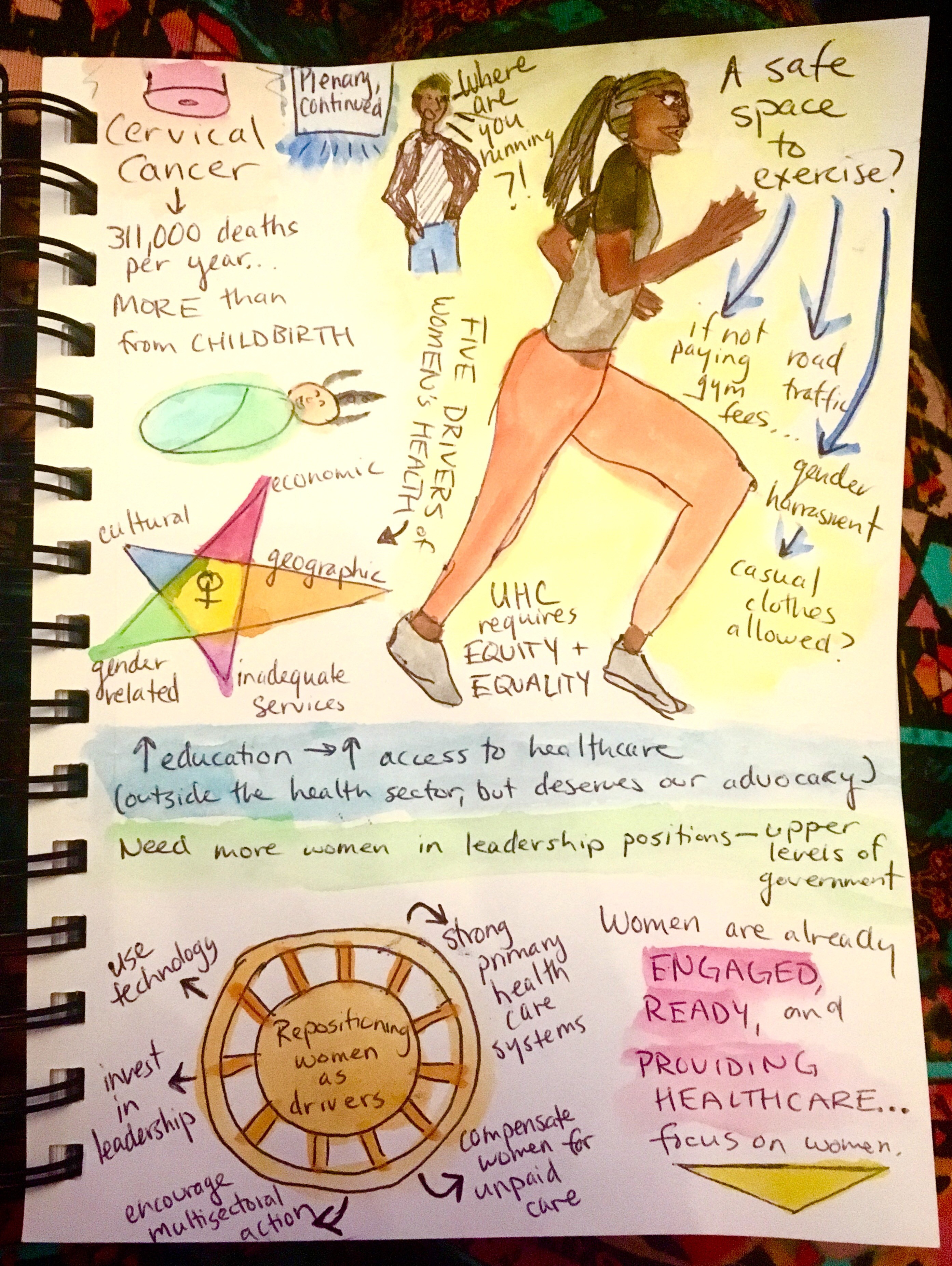 Photo Credit: Nina Finley
Freelance artist and blogger Nina Finley is sketchnoting #TropMed18 in New Orleans. What's sketchnoting? It's visual notetaking. Using watercolor and ink, Nina records real-time notes during presentations and brings them to life.
In her sketches below, she captured the opening plenary session on Sunday night, including remarks from ASTMH Scientific Program Chair Dr. Dan Bausch, ASTMH President Dr. Regina Rabinovich, Smithsonian anthropologist and lead curator of the exhibit "Outbreak: Epidemics in a Connected World" Dr. Sabrina Sholts, and Dr. Matshidiso Moeti, the World Health Organization's Regional Director for Africa.
Dr. Moeti has played a prominent role in implementing a drug treatment strategy that significantly increased access to life-saving anti-retroviral therapy for people with HIV in Africa. More recently, she was closely involved with the massive effort to contain Ebola outbreaks in the DRC and is leading a push for universal health coverage across Africa.