ASTMH Annual Meeting 2023
blog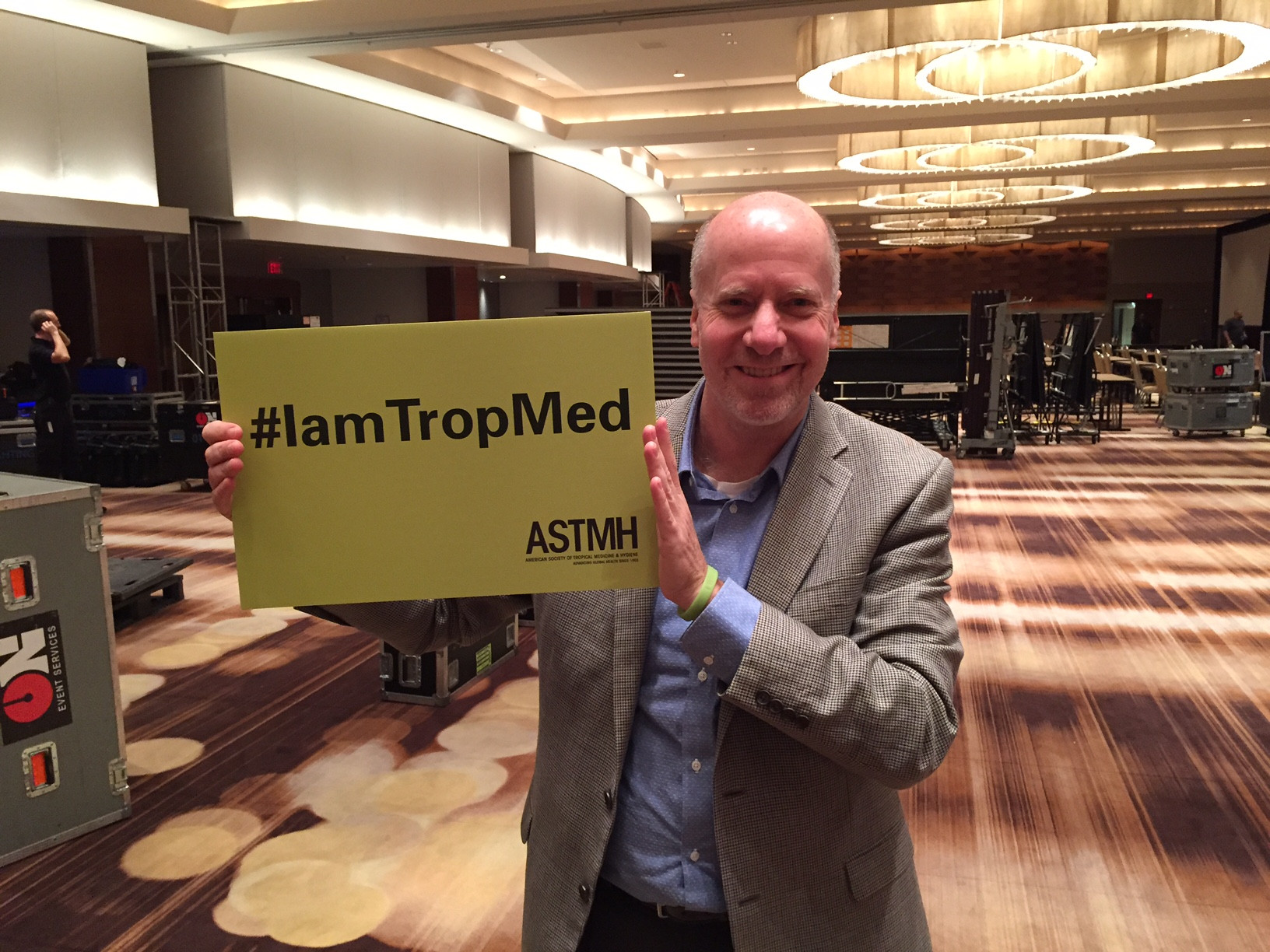 Photo: ASTMH/ Dan Bausch
10.22.18
TropMed2018 gets underway this Sunday with an auspicious return to the Big Easy where almost exactly four years ago an Ebola drama was unfolding in West Africa. This year we are once again in New Orleans and now Ebola concerns are mounting in another part of Africa, the Democratic Republic of Congo. Scientific Program Chair Daniel G. Bausch, MD, MPH&TM, FASTMH, is a globally recognized expert on outbreaks and Director of the UK Public Health Rapid Support Team (UK-PHRST). Outbreaks, along with many other compelling topics, were very much on his mind when we asked him to consider a quick "pick 6" to touch on just a few highlights of this year's ASTMH Annual Meeting.
Getting Things Rolling with a Rising Star of Global Health: We're honored to open the meeting with a keynote from Dr. Matshidiso Rebecca Moeti, the Regional Director of WHO Africa, who established herself by working at the height of the HIV/AIDS epidemic in Africa to dramatically increase access to life-saving anti-retroviral therapy. The first woman to serve in this critical WHO leadership position, Dr. Moeti keeps a sharp focus on the near and long-term. She's working today to combat Ebola in the DRC. And she is also advocating for universal health coverage across Africa.
Ebola Returns, Reminding How Instability Fans the Fire of Infectious Disease: There's a lot to offer on this topic. Wednesday morning features a session I'm co-chairing with Ebola survivor and outbreak expert Ian Crozier, MD. It will cover the gamut: an update on the international response, a look at the role of vaccinations and therapeutics, a discussion of future innovations, and an assessment of long-term impacts. For more on Ebola, check out the session Monday afternoon on viral hemorrhagic fevers that also features an update on two other diseases that have an alarming outbreak potential—Nipah virus disease and Lassa fever. Finally, Richard Preston, author of the 1994 book "The Hot Zone" that helped the world understand the threat of hemorrhagic fevers, will be on a panel Tuesday afternoon discussing his follow-up book (along with his brother and fellow author Douglas Preston, who managed to weave leishmaniasis into a New York Times bestseller).
The Big One, and Why It's Still a Big Mystery: Ask any infectious disease expert and they likely will know "the big one" refers to the influenza pandemic of 1918-1919 that killed a staggering 50 million people worldwide. It's the 100th anniversary of this terrible but significant event and we've assembled a panel of experts for Tuesday morning to talk about the many mysteries that remain a century later. For example, why was it so deadly, particularly for certain isolated, indigenous populations? Also, given that last year's flu season in the Northern Hemisphere was among the worst in recent memory, we'll put the question to the experts: are we ready for the next Big One?
Keeping the World Safe for People Willing to Get Sick for Science: The ability to safely and ethically recruit human research subjects who agree to deliberately become infected with dangerous diseases like malaria, dengue and cholera has been an incredible asset in the quest to find new drugs and vaccines. A panel of experts convenes Thursday morning to discuss the scientific and ethical challenges of Controlled Human Infection Studies, especially as they are becoming more common in low and middle-income countries.
Spitting Out Breakthroughs: Sounds cheeky, but a symposium Thursday morning called "It's all in the Spit," probes the saliva of mosquitos and ticks for biologically active compounds that facilitate disease transmission as they feed on blood on our blood. There are secrets lurking in their saliva that could become the target of vaccines against different tick and mosquito-borne diseases.
Why the World Needs More TropMed Gadget Geeks: Always impressive to see the growing list of intelligent innovations tackling tropical diseases. This year includes a tick app that tracks risk factors for Lyme disease and a portable three-dimensional optical scanning device for diagnosing an undertreated inflammatory disease called mycetoma, which can lead to limb amputation if not caught early. There's a session Wednesday afternoon that features a range of tech innovations, including cloud-connected mosquito traps and electromagnetic sensors that improve indoor spraying for malaria control. And a session Monday morning on alternative malaria tools features an inexpensive microscope that uses artificial intelligence to diagnose malaria from pictures on a smartphone. The panel also will discuss the most lovable gadgets featured at this year's meeting: sniffer dogs trained to detect malaria.